Ideal Standard is set to open a new showroom in Clerkenwell in London in June, costing £1 million, to offer specifiers a space to research, collaborate and innovate.
The site will cover four storeys and 4,000sq ft.
Ideal Standard, which unveiled new products in collaboration with Italian design studio Palomba Serafini Associati at ISH 2019 (pictured), said the investment is intended to bring architects and designers together to experience the group's "evolving family of design-driven bathroom products".
The bathroom manufacturer announced a new, exclusive collaboration with renowned design studio Palomba Serafini Associati at the ISH trade show in March, where it showcased the first range.
These include basins in a number of colours, which will be on display at Ideal Standard's new design hub, alongside products from the group's family of UK brands: Armitage Shanks, Ideal Standard and Sottini.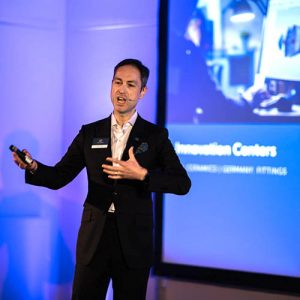 Visitors to the Clerkenwell Road showroom will be able to get their first glimpse of the new showroom during Clerkenwell Design Week in May, Ideal Standard said.
The showroom's official launch will take place in June, where Stephen Ewer, Ideal Standard's UK managing director, will welcome customers and partners to the design space and introduce the group's new design collaboration to the UK market.
Ideal Standard's UK marketing director Katie Cope said: "World-leading design has always been part of Ideal Standard's DNA.
"Our investment in the new showroom has given us an ideal gallery to showcase our industry-leading knowledge, skills and experience, as well as a unique space for industry professionals to come together and collaborate.
"It was essential for us to approach the creation of the showroom from a designer's perspective. We know that they not only need practical information about products, but also somewhere to meet, network and research their projects. This space has been designed with openness and innovation in mind to encourage this.
"Visitors will also benefit from the insight and skills of our in-house design team. They will be available to offer practical advice on the planning and designing of bathrooms for a vast range of projects including luxury hotels, offices, hospitals and residential properties."
Speaking to kbbreview at ISH, chief executive Torsten Tuerling reassured UK bathroom retailers that the company is prepared for any Brexit scenario.
He said a no-deal Brexit would have a "severe impact" on the UK and European economies, but believed that a reasonable agreement would be reached at the 11th hour.
He said: "I'm among the optimists that believe something will be found, maybe last-minute. Everyone is really keen to avoid a hard Brexit, but nobody wants to give in easily. As is often the case in negotiations, you hold on until the very last minute and then both parties make a bit of a move to get together. That's my expectation."