Some UK kitchen and bathroom retailers are using potentially misleading discount claims to lure homeowners into rushing into a purchase of a new bathroom or kitchen, according to a Which? investigation.
Using data from Insight Retail Group, Which? analysed offers from March 2018 to March 2019 from B&Q, Homebase and Wickes, kitchens from Ikea, John Lewis, Magnet and Wren Kitchens, and bathrooms from Bathstore and Victoria Plum.
For Better Bathrooms – which recently fell into administration and was bought by Buy It Direct – Soak and Victorian Plumbing, promotions were tracked from May 2018.
Wren, Victoria Plum, Victorian Plumbing and Bathstore disputed the Which? findings, Wickes declined to respond to Which? and the other companies named in the Which? report had not yet responded to the accusations at the time of publishing.
Which? said four brands featured in the investigation ran 'offers' on at least 361 days out of 365. These, the consumer champion said, might have persuaded some shoppers to rush a purchase because they might have believed the sale price was available for a limited time.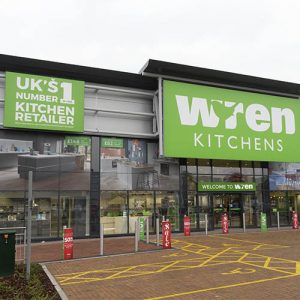 Which? said it is alerting Trading Standards to its findings and is asking for these practices to be investigated.
"A retailer's actions could be in breach of the Consumer Protection from Unfair Trading Regulations (CPRs) if they can be shown to be misleading, and likely to cause the average person to make a transactional decision they would not have made otherwise."
Which said? a separate complaint about one of the retailers has been made to the Advertising Standards Authority (ASA).
Refuting the allegations, Wren Kitchens told Which? that it maintained its perpetual multi-buy offer to ensure economies of scale in production and "not to entice or mislead consumers".
It told Which? that it had prepared its 2018 and 2019 promotions in conjunction with the ASA and "all relevant guidance".
Wren told kbbreview: "We don't know who the 'one' retailer Which? refers to is (as having been reported to the ASA for doubling prices prior to sale) – but it's not Wren."
Out of the retailers in the investigation, Better Bathrooms, Victoria Plum and Victorian Plumbing were accused of using so-called countdown clocks to promote various time-limited promotions during January and February 2019, but at the same time each of these retailers was running other primary offers that were not time-limited.
Which? also claimed that most of the companies investigated had at least one promotion on a lot – or even all – of the time.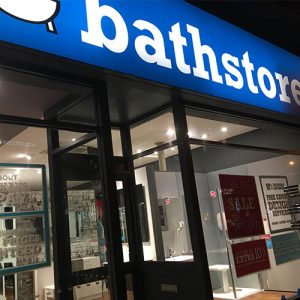 Responding to the allegations, Victorian Plumbing said: "Victorian Plumbing runs various sales throughout the year and when a new sale begins a different product selection becomes available at discounted prices for our customers.
"The Committee of Advertising Practice has reviewed the countdown clocks on our site and they felt that customers could tell that they referred to a secondary promotion, such as free delivery or a discount code.
"At Victorian Plumbing, we pride ourselves on offering great value to our customers. We also avoid the unfair practices that other bathroom retailers are guilty of, such as using inflated manufacturer RRPs or creating confusing package deals that don't represent genuine savings.
"We're confident that our customers can easily discern sales information on our site at present, but we will continue to assess the clearest way to present this."
Victorian Plumbing managing director Mark Radcliffe added: "It was important for Victorian Plumbing to verify with the Committee of Advertising Practice that our use of countdown timers was appropriate and didn't mislead customers."
Victoria Plum told Which?: "We work very hard to help customers get the great bathroom they want at low prices. Varied promotional and website experiences recognise that different customers have different needs. This is why we work closely with the Advertising Standards Authority to ensure all our promotions meet their guidelines."
Bathstore told Which? "When our new management team were appointed in autumn last year, we transformed the promotional strategy for Bathstore.
"Our current offers focus on lower headline discounts and added value offers. Plus, our Trading Standards local authority has approved all our promotional campaign activity over the past six months."
Steve Collinge, managing director at Insight Retail Group Ltd, which is a market intelligence agency for the home-improvement industry, told kbbreview:
"Despite the fact that the purchase of a new kitchen or bathroom comes at a significant cost to consumers both in terms of time and money, a number of retailers continue to operate with unfair tactics and antics, designed to attract customers to their retail stores and websites.
"These retailers use 'smoke and mirrors', such as pretending to run aggressive promotions, including '50% off kitchen units', combined with a short-term end date, putting unnecessary pressure on consumers to buy before the offer ends.
"This type of activity is unfair, is disingenuous and often leads to consumers spending more than they have to on their new kitchen or bathroom purchase'.
Since their launch in August 2012, our websites Kitchen Compare and Bathroom Compare have aimed to create a level playing field, comparing price, quality and service offerings across the leading retailers.
"The engine of our websites is the vast amount of retailer data that we generate daily by closely watching every move of 14 of the UK's largest kitchen and bathroom retailers.
"It is this data that we have begun sharing with Which? and has been used to start taking these retailers to task. This is only the very beginning of our campaign to rid the UK of promotional smoke and mirrors within the kitchen and bathroom industry and to ensure that retailers compete the genuine and more important points of difference such as product quality, design and service".