BSH has said it is investing in a new custom-built warehouse and customer service centre on Midlands Logistics Park near Corby in Northamptonshire, which it expects to be operational early next year.
Work is now under way on the new development, which will be double the size of its current site in Kettering. The firm said that eventually 400 people across a number of roles will be based there.
The German appliance business said the site, which the firm is calling the central customer hub (CCH), will have the largest footprint of any warehouse to be built in the UK in the past five years and underlines its commitment to the UK.
Once complete, the BSH consumer contact centre and customer service division will relocate there from Kettering.
BSH said the development project has been funded by Tritax Big Box, a real estate investment trust that specialises in funding large logistics facilities.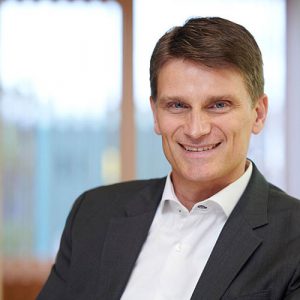 It is being built at Midlands Logistics Park, a joint venture between landowners Mulberry and Frogmore Real Estate Partners.
The 2.5 million sq ft site, located off the A43 in Corby, is within easy reach of the M1 and A1(M).
Andreas Meier, chief executive of BSH Home Appliances, said: "We're extremely pleased to see construction under way on our new CCH in Corby. Once complete, the new office and warehouse will give us a state-of-the-art facility to significantly enhance our logistics services and our well-recognised customer service we currently provide.
"This new site is a significant investment for the company and demonstrates our commitment to a successful future for BSH in the UK and Ireland. We're looking forward to seeing the development fully operational next year."
BSH Home Appliances Ltd (UK and Ireland) is a subsidiary company of the BSH Hausgeräte GmbH, one of the largest manufacturers of home appliances in Europe
In the UK, BSH has four brands: Bosch, Neff, Siemens and Gaggenau.