Luxury Italian KBB brand Scavolini is on a mission to grow in the UK with the recent opening of a number of solus and multi-brand showrooms.
Speaking to kbbreview at the ISH trade fair earlier this year, UK country manager Vittorio Naldi (pictured on right of MD Vittorio Renzi) said the brand was on a mission to become the leading Italian company in the KBB market within 10 years, with recent showroom openings in Dublin and a 300sq m showroom Preston, intended to be a "point of reference" for the latest Italian design trends.
Scavolini is also set to display its ranges in Hereford with independent retailer More Interiors and in Reading with Elements Kitchens. Both launches are scheduled for May.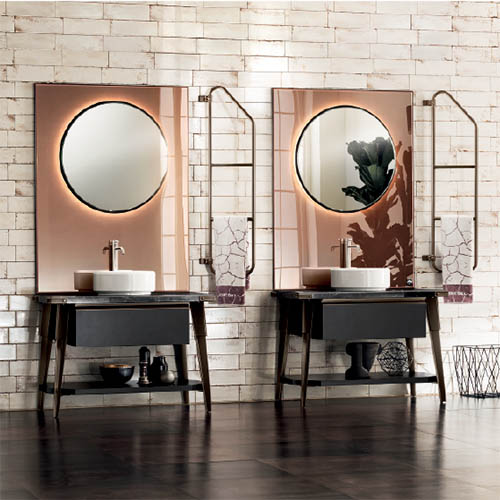 Naldi said: "We're opening new stores and will attack the British market with Italian design. It's a hub for many architectural studios.
"London will be a big focus in the next few years. The bubble has burst a little, but there are still a lot of opportunities. "
In an in-depth article for the May issue of kbbreview, Scavolini's managing director Vittorio Renzi said he hoped for a soft Brexit, which would be "easier for everyone", but added that in the event of a no-deal "the world will not stop" though it could, as Naldi pointed out, create a period of "short-term chaos".
Renzi added: "We're working with a lot of countries that have customs and duties problems, so it won't be the first time.
"Look at Russia – they have a lot of problems with rules, laws and customs. But for us, it's easy because our brand is very strong. We just need a clear situation – at the moment, it's not so clear!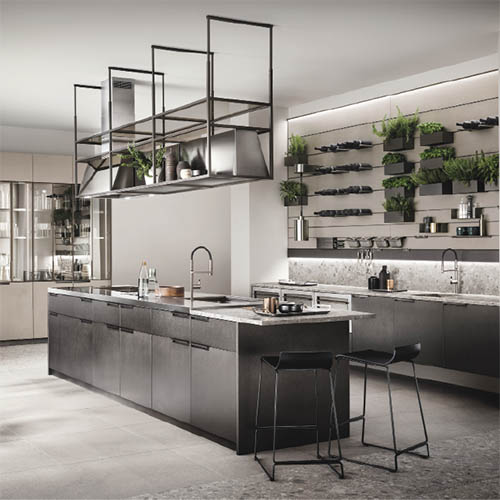 Renzi said the brand's investment in the UK began in 2015 but that was now "accelerating", despite the political and economic uncertainty created by the Government's approach to the Brexit process, admitting that it was difficult to know the true long-term impact of a no-deal.
Scavolini exhibited for the first time at ISH 2019, launching new "industrial-style" kitchen and bathroom ranges in partnership with clothing brand Diesel, as well as its new Mia collection designed in collaboration with chef Carlo Cracco and Gym Space created by designer Mattia Pareschi.
• Read the full interview with Vittorio Renzi and Vittorio Naldi in the May issue of kbbreview on pgs 51-52