Whirlpool said a fire at its Hotpoint factory in Peterborough will not have any impact on its ability "to fulfil our commitments to our trade partners and consumers".
Fire inspectors will this morning aim to establish the cause of a fire that engulfed 52 lorry trailers, which were reportedly holding spare parts for washing machines and fridges.
Eyewitness reports said that explosions were heard, while plumes of smoke could be seen several miles away from the site on Shrewsbury Avenue.
Cambridgeshire Fire and Rescue Service said eight crews and 55 firefighters tackled the blaze at its height after being called at 6.57pm last night (Thursday).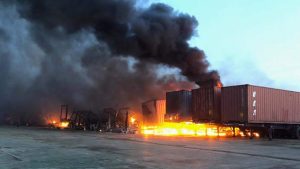 The fire was brought under control by 10.17pm and police remained on the site overnight.
Group commander Karl Bowden said the loud bangs reported were tyres on the trailers "popping off the rims" in the searing heat.
Bowden confirmed that no one was injured and that one crew remained overnight dampening down hotspots.
In a statement, Whirlpool said: "Whirlpool would like to reassure everyone that nobody has been injured in this incident and that none of the buildings on the site in Peterborough, Cambridgeshire, have been affected.
"Operations resumed as normal at the site on the morning of Friday, August 30 and the incident will not have any impact on our ability to fulfil our commitments to our trade partners and consumers. As the fire spread, approximately 20 of these trailers were destroyed.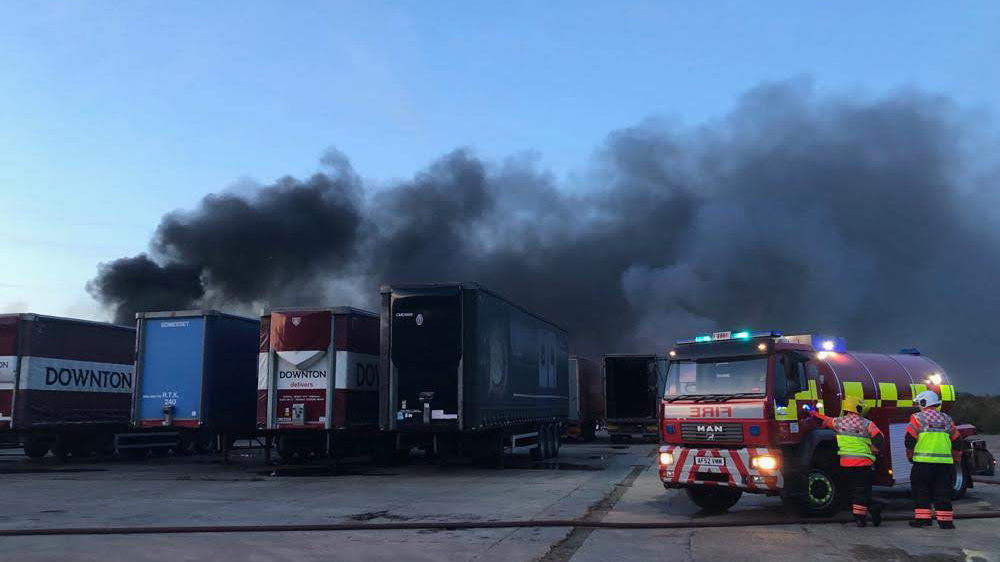 "Around 50 firefighters tackled the blaze with crews attending from Cambridgeshire, Suffolk, Northamptonshire, Lincolnshire and Norfolk."
Whirlpool said the police and fire services have launched investigations into the cause of the incident. Those investigations are ongoing, and Whirlpool will provide further information as soon as it becomes available.
The statement continued: "Whirlpool would like to extend its most sincere thanks to all the emergency services who attended and assisted in tackling this incident, including police, fire, and ambulance crews.
"Whirlpool also apologises to people living and working in the area for any disruption caused."
The blaze comes just weeks after Whirlpool confirmed its plans for a recall of faulty tumble dryers following an inquiry on the safety of its [Creda, Hotpoint, Indesit, Proline and Swan] tumble-dryers.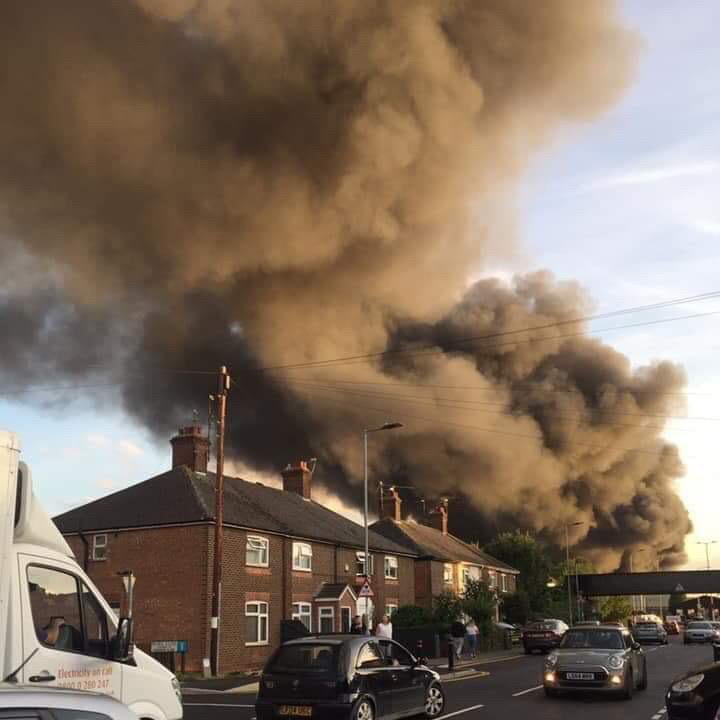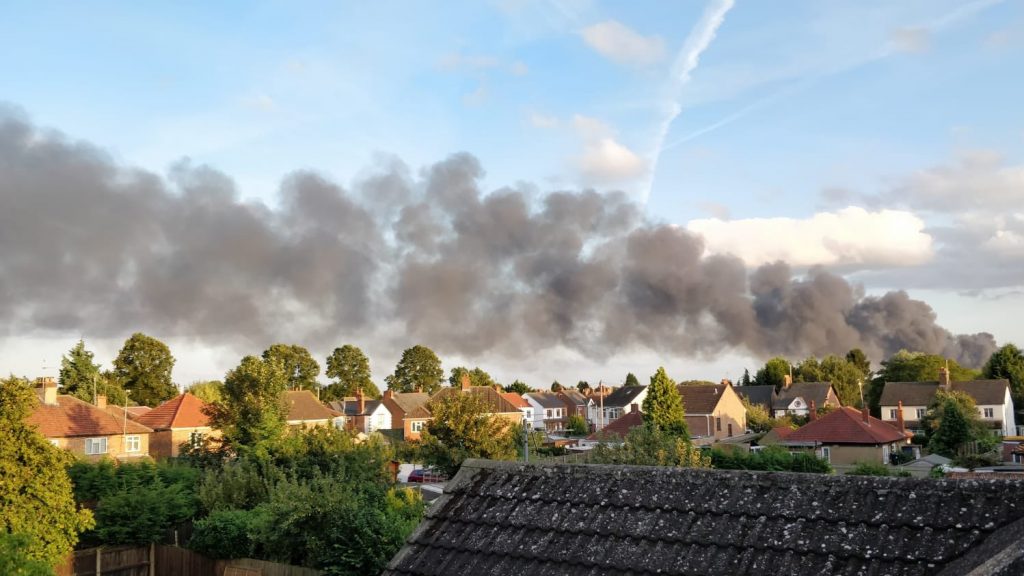 All photos credit to Cambridge fire and rescue service