There are loads of benefits of using InSinkErator food waste disposers, but what's it like displaying, demonstrating and, most importantly, selling them as part of a kitchen project? We caught up with Anna Hill at Portishead Kitchens in Bristol…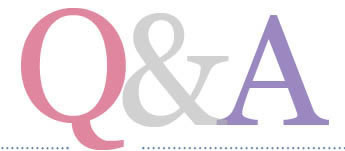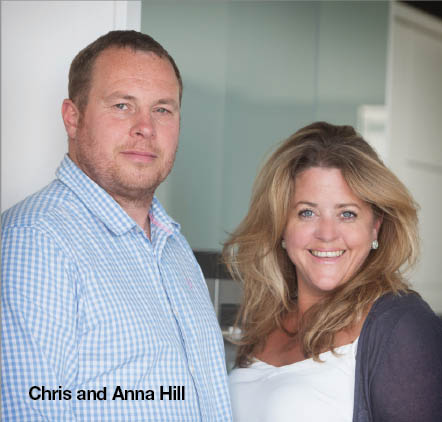 Q: How long have you been working with InSinkErator?
A: We have been working with InSinkErator since the beginning of the business. It was never in question whether or not to have a food waste disposer in our kitchen studio.
Q: What is the company like to work with as a long-term partner of your business?
A: They are fantastic to work with. There have only been one or two occasions, where we have had to contact them after a sale and nothing is a problem for them. It's so refreshing to deal with a company that has real customer service at its core. Unfortunately, that's not always the philosophy of suppliers.
Q: What do you think makes InSinkErator the leader in food waste disposers?
A: They make great products that work and carry on working for years. I have seen alternative products and some of them are very noisy and very bulky. Our clients have never had any issues and that speaks volumes. We want to deal with companies who make our and our clients' lives easy on a daily basis.
Q: How many of your kitchen projects include a food waste disposer?
A: I would say it's about 40%, but I try to increase that at every opportunity. Our last client who purchased an InSinkErator food waste disposer absolutely loves it and phoned me up to tell me. He went on to explain what he uses it for and that putting in a lemon occasionally not only helps clean it, it also makes his kitchen smell gorgeous. When you hear stories like that, it really makes you smile – making customers happy makes us happy.
Q: How much do your clients know about food waste disposers when they visit you for the first time?
A: Most clients have heard of food waste disposers but their stories relate to noisy, bulky appliances from days gone by. They are pleasantly surprised by the products now and nearly all our clients want a demonstration.
Q: When you show them the possibilities, what are the facts that convince them to include one in their kitchen?
A: There are a few that always get them thinking. For example, they completely eliminate odours in the home with no need to store food waste ready for local collection once a week – and let's be honest, in the heat that is a smelly business. Not everyone is in a house, of course, so they work well in apartments where storage is limited – and if mobility is an issue, they are the perfect alternative to the effort of putting food waste out for local collection. And, of course, it's always great to be able to tell clients that my husband and I have had an InSinkErator waste disposer in our past three homes and we wouldn't be without one. I find that if you speak about your experiences honestly, clients will always listen and appreciate the feedback.
Q: What's the most effective way of showing the benefits to undecided clients?
A: We have a fully working kitchen in our studio that includes a waste disposer, so I can show clients how to use them, how low the operating noise is, the safety features and how they are much improved over products they may have seen years ago. It also helps to show the limited volume they take up in a cupboard, so you are still left with a usable space.
Q: What would you say to other retailers who are thinking about offering food waste disposers to their clients but haven't made up their mind?
A: Having a working InSinkErator food waste disposer on display is a fantastic way to show clients first-hand what great products they are. When you explain the benefits and the features of each model, and just how easily they deal with all food waste, clients will be amazed, especially if you have something that you can demonstrate with, like an apple core. I am honest with all our clients and say that I have never had an issue with InSinkErator products. Nothing has ever gone wrong and you just can't beat the convenience of a waste disposer.

• To find out more about becoming an InSinkErator retailer contact the team on 01923 297881 or visit insinkerator.co.uk