Glamour was on the agenda when supermodel Cindy Crawford joined Cosentino for the launch of the Tops on Top global advertising campaign for its Silestone quartz surfaces at London's Zela restaurant.
This latest campaign again features the supermodel and businesswoman and will run for a full year online, on social media and in print.
The company said the campaign strengthens the bond between Silestone and the world of fashion and design.
The advert features Cindy Crawford with a Silestone countertop in the new Eternal Noir colourway and is said to celebrate "beauty and elegance and the success achieved through effort, hard work and perseverance".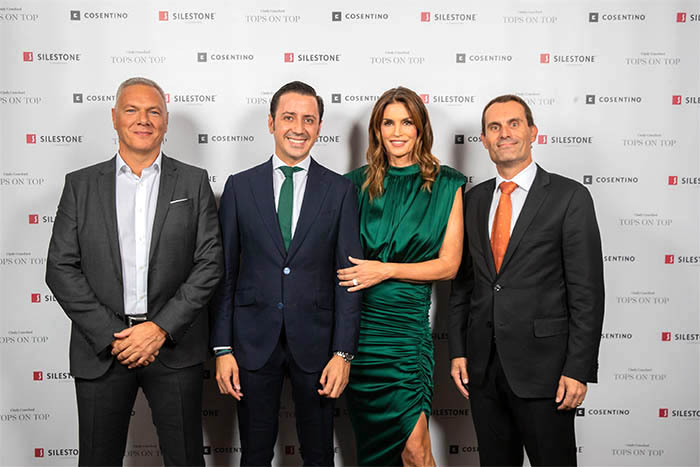 The launch event was held at the Zela restaurant in London's West End, which opened last year and features tables made from Silestone's Eternal Marquina surface.
The event was presided over by Eduardo Cosentino, the group's global executive vice-president for sales and chief executive of Cosentino North America, Santiago Alfonso, vice-president of marketing and communication, Pedro Parra, vice-president for sales in Europe and Paul Gidley, Cosentino's UK area manager. Invited guests included important clients and partners from throughout Europe.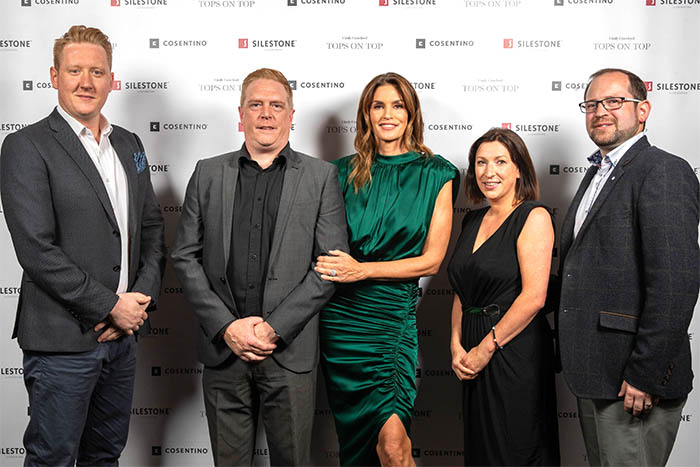 In an interview with Tony Chambers, founder of design agency TC & Friends, Crawford shared details of her experiences on the new Silestone campaign and spoke of her passion for design and how proud she feels to partner with a leading brand like Silestone.
The Tops on Top 2019 was produced in Los Angeles and Crawford will continue her role as Silestone's global ambassador throughout 2019 and 202, hosting promotional events for the brand around the world.