Hampstead Kitchens in London's Finchley Road has ceased trading and the director filed for creditor's voluntary liquidation on November 26, 2019.
Kbbreview had first been tipped off towards the end of last year by a local competitor that the shop had become unoccupied, but at that time no official announcement had been made.
The luxury kitchen retailer, based at 471 Finchley Road, London, which sold Rempp and Beckermann, was just down the road from what was Neil Lerner's kitchen studio, which ceased trading in April last year and whose premises have since been split up and taken over by Brandt Kitchens in September 2019 and Leicht Kitchen Design Centre in November.
In Neil Lerner's case, Lerner commented at the time that his studio's downfall "had been caused by an unexpected and severe downturn in sales due to the uncertainty surrounding the economy and Brexit".
Kbbreview visited Hampstead Kitchens in the summer of last year for a retailer profile article published in the August issue. At that time, owner Fari Zanjani seemed upbeat about business and remained hopeful for the future despite the fact that he then had two competitors in the two adjacent shops (Binova and Valcucine), as well as Poggenpohl, and that was before Brandt Kitchens and Leicht Kitchen Design Centre moved in just two doors further up Finchley Road.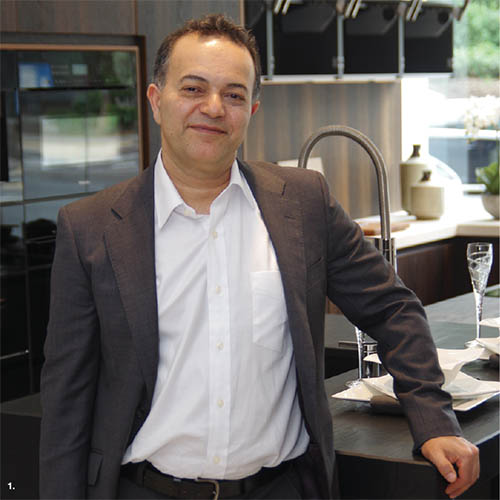 But in June last year, kbbreview got wind that all was not well at Hampstead Kitchens when it interviewed Zanjani for a new story about the effects of Brexit. In deference to Zanjani, we agreed not to publish his comments at the time, but now, in retrospect, the concerns he voiced seem to have been accurate.
He told our reporter: "Brexit has frightened people. I can see it. On Saturdays, the car parks around here used to be full. Now, they are empty. You're lucky to get one customer in on a Saturday now.
"The drop off has been gradual, since the referendum vote, but mainly over the past year. We are making enough money to pay salaries and the bills but we are not making any profit.
"We employed six people up until a few months ago, but we've had to take action to keep our costs down, so I've had to let go our administrator and a senior sales designer. I do all the administration now."