The British Institute of Kitchen, Bedroom and Bathroom Installation launched its new and improved online training portal, BiKBBI Campus, at kbb Birmingham.
Members of the trade organisation and the wider installer community can access online learning and development opportunities, delivered by BiKBBI's retail partners and corporate sponsors. Campus offers a mix of traditional online learning within a social media and community environment, providing users with a more familiar and modern way to learn.
BiKBBI's retail partners and corporate sponsors will exclusively provide the courses, and will have the opportunity to create and deliver online training tailored to their product or service. The aim is to up-skill the workforce and reduce remedial requirements, which the trade organisation says will reduce costs and brand risk, as well as consumer confidence within the industry. There is also the opportunity for brands to promote themselves with the wider BiKBBI audience.
"Learning and development is crucial for our industry's survival," said chief executive Damian Walters (pictured). "Products are evolving along with consumer expectations and therefore anyone undervaluing training will be left behind."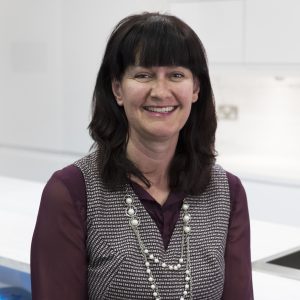 Among the first to deliver training through Campus is current BiKBBI sponsor Häfele. Its head of marketing, Natalie Davenport, said: "We're proud to support Campus, as it's a fantastic initiative to help installers expand their skills and further their business by learning how to install our AluSplash range of splashbacks with ease. Our sponsorship of Campus is one of the many ways we'll be supporting the KBB industry through education and training in 2020."
Walters added: "Campus really is the future of online training. The plan is to link those who have completed online Campus courses to consumers as 'trained installers' via the Protected platform. For the first time, participating BiKBBI corporate sponsors will be able to confidently and independently signpost consumers to a network of professional installers, who are both compliant and trained to install specific products. The Protected platform then provides the consumer and the installer with a number of protective measures that is a win-win scenario for all."