The Construction Leadership Council and the BiKBBI have issued guidelines for builders and fitters who are continuing to work during the coronavirus lockdown.
Andy Mitchell, co-chair of the Construction Leadership Council, said in a statement that the Council was doing its utmost to keep construction sites operational wherever it is practical and safe to do so. But it issued as stark warning that if a site is not consistently implementing the measures set out in its new code of practice, published on March 23, it may be forced to shut down.
The BiKBBI meanwhile has issued separate advice for its installer members.
Many constructors have already closed their sites, including ISG and Galliard, but the council has set out guidelines to help keep workers safe on sites that are staying open.
In the Construction Leadership Council guidelines, it states: "These are exceptional circumstances and the industry must comply with the latest government advice on coronavirus at all times. The health and safety requirements of any construction activity must also not be compromised at this time. If an activity cannot be undertaken safely due to a lack of suitably qualified personnel being available or social distancing being implemented, it should not take place."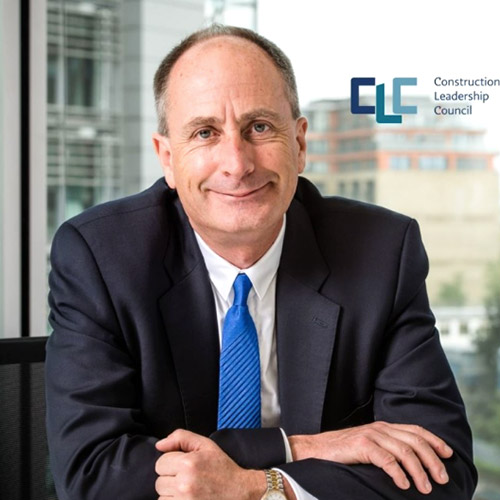 The guidelines include advice on self-isolation, what to do if someone falls ill on-site, travelling to site, hand washing, toilet, canteen, showering and changing facilities and avoiding close working.
Specific points covered in its code include:
Anyone with a high temperature or a new persistent cough should not come to site;
Anyone who develops a high temperature or persistent cough while at work should return home immediately;
Workers should use their own transport wherever possible;
Stopping all non-essential visitors to site;
Monitoring social distancing;
Providing additional hand washing facilities;
Stopping workers leaving site to use local shops;
Staggering of break times;
Introducing staggered start and finish times;
Considering holding site meeting in open areas with only absolutely necessary participants attending.
Meanwhile, the British Institute of KBB installers (BiKBBI) has also issued some advice for its installer members on what would be considered "essential work" under government guidelines. This work would include ensuring that homes continue to have functioning heating, lighting, power, drinking water, washing facilities, cooking facilities and an environment without health and safety risks.
The BiKBBI added that essential work does not involve the aesthetic completion of a project, such as tiling or decoration.
It added that if essential work is required, installers must follow government advice on social distancing . It also suggested that its members should contact customers on a daily basis before entering a property to confirm that:
No one in the property has been positively tested for COVID-19;
No one in the property is self-isolating;
No one is experiencing COVID-19 symptoms.
The BiKBBI advised that work should not start or continue if COVID-19 is present, or suspected to be, present.
It further advised that while on a project, installers should minimise contact with the householders, keep two metres away from them at all times, ask to be left alone to complete essential work and speak to them using a phone rather than face to face.
The BiKBBI also added that if any fitting team member develops symptoms, the project should be suspended and those affected should self-isolate in accordance with NHS guidelines.