The British Institute of KBB Installers has welcomed measures announced yesterday by the Chancellor to support self-employed workers negatively impacted by the coronavirus.
Chancellor Rishi Sunak acknowledged in his address to the nation that "many self-employed people risked losing their livelihoods" and pledged "an unprecedented level of support for self-employed workers".
The Chancellor gave details of the new Self-Employment Income Support Scheme (SEISS), which he said would pay "80% of annual profits – up to £2,500 a month". He added that this would be available to anyone with trading profits of up to £50,000 who makes the majority of their income through self-employment.
He added: "To minimise fraud, only those who are already in self-employment, who have a Tax Return for 2019, will be able to apply. Ninety-five per cent of people who are majority-self-employed will benefit from this scheme."
He said that HMRC is working on this urgently and expected people to be able to access this scheme no later than the beginning of June.
In an e-mail to its members, the BiKBBI outlined the key elements of the scheme. It picked up on the Chancellor's pledge to keep the SEISS scheme in place for three months and then to extend it if necessary. It also reiterated that the self-employed could also now access the Business Interruption Loan scheme.
The BiKBBI also highlighted in its e-mail the Chancellor's statement that the self-employed would also have access to universal credit up to a limit of £1,800 a month.
BiKBBI chief executive Damian Walters that its members "review the last three years of annual income tax returns (or whatever they do have), which will help them understand how much can be claimed when the time arrives".
Walters added: "The BiKBBI's resident accountant will assist us to communicate updates over the next few days, details of which will be published on our news pages daily and regular member e-mail updates.
"The above support is in addition to the support already laid out by Government, to include penalty-free mortgage and rent relief, the deferring of HMRC liabilities, grants and cash-flow loans – all of which are detailed within the government website," he added.
The BiKBBI followed up its initial e-mail with one clarifying further aspects of the Government's SEISS scheme.
In particular, it outlined the specific criteria that must be satisfied to qualify. It summarised these as follows:
• Be self-employed or a member of a partnership;
• Have lost trading/partnership trading profits due to Covid-19;
• Have filed a tax return for 2018/19. Those who have not yet filed will have an additional four weeks from this announcement to do so;
• Have traded in 2019/20, be currently trading at the point of application (or would be except for Covid-19) and intend to continue to trade in the tax year 2020/21
• Have trading profits of less than £50,000 and more than half of your total income come from self-employment. This can be with reference to at least one of the following conditions:
(a) Your trading profits and total income in 2018/19
(b) Your average trading profits and total income across up to the three years between 2016/17, 2017/18, and 2018/19.
Further guidance on how to claim can be found here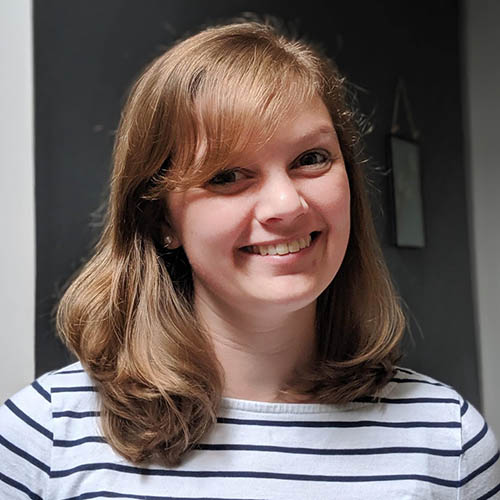 Emily Covey (see Sustainability Focus, pg53) is a self-employed freelance designer at Covey Kitchens, based in Taunton, Somerset.
She also welcomed the Chancellor's announcement. She told kbbreview: "I'm delighted that he has announced a solution for self-employed people.  It's clearly been complicated for such a varied group and it is hard to suit everyone, but I feel that they have done a good job treating many of us the same as PAYE."
She had one misgiving, however: "As a business that has been running for two-and-a-half years, I have two tax returns that I can use, but obviously my first year was very slow and only accounted for six months of that year, so it is dragging my averages down horrendously.
"I'd be happy to file my 2019/20 tax return in April if I was allowed to use that, as the business has really got going now and is a more up-to-date representation of where my business is today and where it is going rather than looking at 12 months ago and beyond."
Covey concluded: "However, every little bit helps, and it is wonderful that there is some support out there. I hope these measures mean that people will still feel like they have money in their pockets to spend as soon as we are allowed out, helping the economy to bounce back quickly."