Since Wren reopened back in May, many retailers unlocked their business by operating a strictly by-appointment-only system. But now they can officially reopen their doors for walk-in browsers, do they want to? Would any consider remaining by-appointment-only for good?
We asked the question on social media…

Darren Morgan
Designer Kitchen by Morgan, Co Armagh Northern Ireland
"We've always been appointment only from the day we opened. This delivers a very client focussed result. A lot of work comes from past clients passing on our details to others, but we also have a mix of lead generation through editorial and architects who are interested in what we do."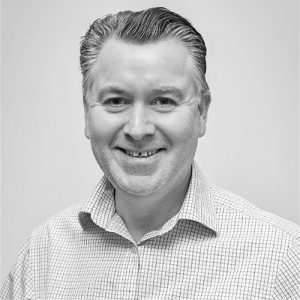 Angus Kerr
The Bathroom Company, Edinburgh
"Definitely not by-appointment-only permanently – to show the best quality products requires a stage. The interaction between a client in a showroom is the best way for a designer to truly grasp the wants and needs of a client. Trust can be built in a way that is harder to achieve electronically. Our own experience, especially in the last few months, is that a full electronic service works very well when there is no other option but dealing face-to-face brings out the best in everyone and sales can be maximised."
Tony Robson
DayTrue, London
"All meetings are appointment only by their nature. However, we believe in embracing the community and creating an environment where people can come and enjoy and gain inspiration. The displays are propped with things that we can sell (and soon to be selling on our new e-commerce website) and we believe this gives us a true, engaging, approachable retail experience."
Mark Edwards
House of Harrogate, Harrogate
"Definitely no ! I love the challenge of breaking down customer barriers, that's part of the buzz. You can't beat that bit when the hackles go down and they realise you are there to help them not just make a quick sale. Our showroom does not generally attract time wasters as we have invested a lot of time and money in making them feel at home,"
Eleanor Goddard
Furnish & Fettle, Wetherby
"Yes and no. By-appointment-only means you are spending your time with people who value it and are committed to the process, by excluding the browsers means people don't have the chance to get to know you and what you do. I see us continuing to work as we are doing now – browsers always very welcome, but if you want if you want our undivided attention and use of our pattern library you need an appointment."
Luke Wedgbury
Coalville Kitchens, Coalville
"We are looking to become a by-appointment-only design studio. We want to move away from us being a 'showroom' where you can browse anytime to having structured one-to-one appointments with a designer to discuss your kitchen needs and it's working well so far."
Andy Gilmore
Fineline Interiors, Warrington
"I'd be interested to hear how customers are responding to the by-appointment-only system.
I've actually received a complaint from a customer who arrived at the showroom to find our signs on the doors which state that we are currently operating on an appointment -only basis and to call to book.
She proceeded to bang on the door and our designer, who had a pre-booked customer in the showroom, excused himself and opened the door to inform her that we are indeed operating by appointment, and he already had someone in with him. Therefore, he said, she could not enter the showroom and would need to book.
This customer then sent a very long email complaining that we looked open but aren't actually open and that we had wasted her time. We have a message on our website and social media channels, we also inform anyone that calls to ask if we are open that we have the appointment system in place even to browse the showroom. I've sent a response to the lady in question but I'm sure I can't be alone in getting that reaction?
Though it's a small percentage of people that react this way, would it prompt anyone to change their strategy? My feeling on it is that the genuine customers that are good to work with will understand and expect this method of working."
Nathan Damarell
KF Kitchens, Plymouth
"By-appointment-only was something I was considering for the future but social distancing has brought it forward. It strikes a distinction between not being a shop but being a professional service. It's also great to not have to spend 20 minutes telling a guy with a 30-year-old kitchen that his drawer runner is beyond repair when he clearly believes otherwise!"
What do you think, would you go by-apppointment-only permanently? Email us and tell us why…