'The kitchen studio is a fabulous environment for AEG…'
With a renewed focus on specialists, a coordinated brand push and some nifty new products AEG is enjoying a significant resurgence. Andrew Davies went to meet Electrolux managing director Peter Spencer (pictured top) and new head of marketing Chris George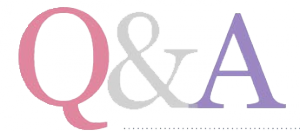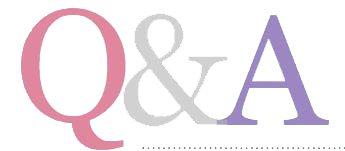 Q: Observing AEG over the past year or so, it seems that you are trying to redefine the brand's relationship with its retailers and consumers. Is that an accurate assessment?
Peter Spencer: There's no doubt the balance of power has changed over the years. It used to be a very manufacturer-driven market, where we came up with some products or technology and you'd have it. Then it switched much more over to the retailer, where they had loads of people offering them stuff and they would decide what they wanted to stock.
But, because of the internet and social media, the consumer now holds most of the cards. So, from our perspective, we need to make sure they get our messages and make them clear and interesting, so retailers don't have to push our product. But we know we need to step up in that environment all the time, so that content is as engaging, interesting and relevant as possible.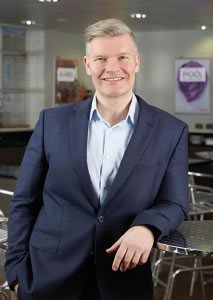 Chris George: There's definitely a huge consumer bias governing what we do. That's not just marketing; it's about how we work with our retail partners and how we create products to truly fit with that consumer behaviour. I've come from the mobile phone industry and, if you think about it, all phones pretty much look the same, so how do you tell them apart? There are more than 2,000 manufacturers globally, but just one makes 90% of the profit and that's because they're totally focused on creating a great consumer experience.
So as an example for AEG, it means thinking about food and taste rather than ovens and functions.
Q: You're concentrating on the Premier Partner programme for AEG at the moment. How much of that plan was already in place and how much was triggered by issues at BSH?
PS: We've been working hard for a long time to be in the right place at the right time, is probably how I would put it. But the great thing, and the challenging thing, about the kitchen studio market is that they're all long-term businesses. They're never going to change overnight for anybody, but that's the attraction, it's hard to get in but once you're in – and you get it right – you're in for the duration.
The kitchen studio is such a fabulous environment for AEG, so it's a real priority for us, regardless of what else may be going on in the market.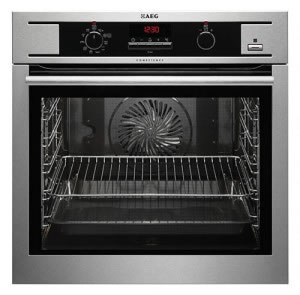 CG: It's about consumer pull as well. We want to be setting that aspiration and have people come into those showrooms asking for these products and really make a statement about AEG within the market. We may not have the direct sales relationship with the consumer, but we can work with retailers to create the environment that meets their needs.
Q: The future is true omni-channel retailing, but is it difficult to balance the online volume against the need for shopfloor expertise?
PS: There's no doubt that the line between buying online and in store is blurring. The retail market is omni-channel and it's about getting your story consistent wherever you are – it's no longer about 'online' or 'not online'.
You're right that the showroom experience is an absolutely vital part of that mix, but what has also increased is the number of reviews and feedback from users and they are hugely valuable for the consumer. That's where the product is really evaluated independently and it gives people confidence in making a purchase even if they've had it demonstrated perfectly in the showroom.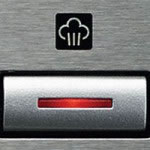 Q: But when you're talking to retailers, you must have to address the fact that some showroom retailers can't match online prices?
PS: As much as we, as manufacturers, need to work out what we are, and aren't, good at, so do the retailers. We all need to work out what our role is in making sure the consumer has a great experience and that way we can all enjoy a sustainable business. It's very advantageous to us to have a good, broad spectrum of retailers because that's more opportunities for more people to see our brands.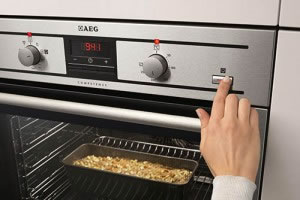 But I do think retailers need to continually reinvent themselves too and think about what's good for the consumer – so it's service, education, product demonstration and many other things, because the only thing that's certain is that things are just going to keep moving on.
There is a huge, huge role for retail in the future, but it's about evolving it and working out what product and services they have that are key differentiators rather than just saying 'I can't compete'.
Q: Do you believe there is an issue around volume over value in the market?
PS: We're seeing value drop in the overall market, no doubt, and as an industry that's not a good place to be. While value is dropping against volume, it simply means that people aren't paying as much as they used to for the same product. Somebody has to fund that and we will trim our sheets, the retailer will trim theirs, and you end up in a zero sum game where we all stop innovating and no one wants that.
I think it's important that we give consumers reasons to buy. Take laundry, for example, if you go in-store or online you're presented with just lots and lots of boxes and the only differential is the weight capacity, spin speed, price and probably brand recognition. So we need to start really talking about fabric care and why it's an investment to pay more for the right performance. It's a different conversation to talk about fashion and taking care of your favourite, probably expensive, clothes.
CG: It really does come down to setting your brand aspirations, as the brand is the best tool you have to set expectations and build trust and knowledge. It's something that changes the way you consider the decisions you make.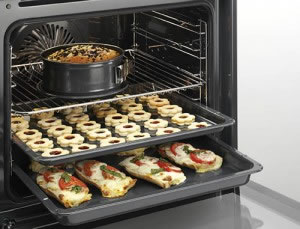 Q: What do you think will influence the market in the near future?
PS: The thing that will trigger a real step change in the market is when connectivity becomes truly useful. We're wrestling at the moment with trying to find the most open platforms to use, because we don't see a closed system unique to us being beneficial to either us or the consumer. It has to evolve and we don't really know right now what the main benefits to the consumer are, but we want to work with them to find out.
CG: It has to drive consumer utility otherwise it just becomes technology for the sake of it. It's interesting at launch and then it disappears, unless it truly makes your life easier. Everyone is hedging their bets at the moment, but we're approaching everything from the point of view of the consumer and how genuinely useful it is to them. Everyone is driving to a point where you're trying to save them time – that's the real goal.