The role of the area sales manager is more important than ever in managing the relationship between suppliers and retailers, according to award-winning rep Alistair Jones.
However, the newly-found acceptance of Zoom means that they can become more efficient in evaluating new business opportunities.
Speaking on the latest episode of The kbbreview Podcast, Jones, area sales manager for the West Midlands and South Wales for Uform and winner of the Kitchen Supplier Rep of the Year at the kbbreview Retail & Design Awards 2020, said that prior to lockdown 70% of his time was spent on the road, meeting customers in person.
"I've been in the KBB industry since I was 16 or so and it has always been a very face-to-face, hands-on job. Pressing the flesh is key as I'm a firm believer that people buy from people – obviously the product is very important, but the rapport you build as a representative of whatever company you're working for is vital.
"So when the lockdown happened I thought 'this is going to change our lives massively'."
Jones said that he spent time in furlough considering what that change could be and how he could use his time more efficiently – in particular the role Zoom or similar services could play.
"For instance, is it worth driving two-and-a-half hours in a car to see a new business to understand what they require from Uform as a supplier, or would it be best to use Zoom to get the first initial meeting done? It gives us a filter that we can use to see what the best options are for new customers.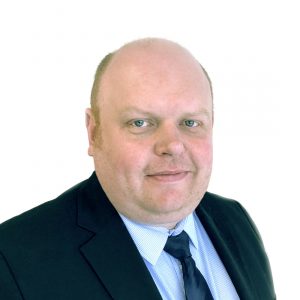 "I think that's a real positive that lockdown has brought in. It's amazing that people in our industry who, I think it's fair to say, would be averse to using it before lockdown are now very happy to use it as a tool."
However, Jones said, there is no substitute for the long-term relationships built-up with personal visits.
"Video calls are better than a phone call but you do still need to get to the face-to-face. It's a testament to the industry that everyone has worked so hard to get our showrooms open and, on the whole, the majority of our customers have been more than accommodating to accept us back in and we really appreciate that.
"I think we're past 'pent-up demand' now. This is ongoing, we've got retailers that are booking into January now, that's how busy people are and it's a fantastic testament to all the independent retailers. I think it's brilliant that it's such a vibrant sector."
But, Jones acknowledged that the supplier area sales manager role has been hardest hit by redundancies following the lockdown. A move that, he believes, was premature given the bounce back the market has seen.
"Personally, from my own viewpoint, I think some manufacturers have perhaps been a bit knee-jerk. I think sales guys do a very valuable service and a lot of companies haven't bought them back from furlough soon enough, or indeed made them redundant.
"Obviously we've never gone through a global pandemic before, so there's no right or wrong approach, but maybe some businesses have been over-cautious and made some difficult decisions. All I know is that we as a team [at Uform] are busier than we've ever been. We're really excited about the future, we're confident and we're working really hard with our retailers to provide a service that we think is unparalleled."
You can listen to the full interview with Alistair Jones on the latest episode of The kbbreview Podcast using the player below. You can also find it in Apple Podcasts by clicking here