The Kutchenhaus store in Southend has defied the pressures on the high street with a 65% increase in sales year on year.
The 1,065sq ft store in London Road, operated by Paul Bruce, traded for five years as an independent retailer, KU Kitchens, before becoming a Kutchenhaus franchise this March – just two weeks before it had to close under the lockdown.
The store underwent a refit at the beginning of the year and opened its doors again in March, since when it has reported 89% month-on-month growth.
The business, which employs four staff, was originally set up as a traditional workshop providing bespoke, hand-made solid wood kitchens.
Commenting on why he chose to become as Kutchenhaus franchise, Bruce said: "For me, the important thing is that you're not on your own. There is a team of people working hard to ensure the success of the franchise, allowing us to compete on a level not achievable as an independent, while maintaining the personal customer service I've built my reputation on."
Bruce explained how the pandemic scuppered his original launch plans: "We were only open for two weeks before the lockdown and this prevented us from having a proper launch. By the time we reopened, there was a lot of ground to make up. It started slowly but has begun gaining momentum."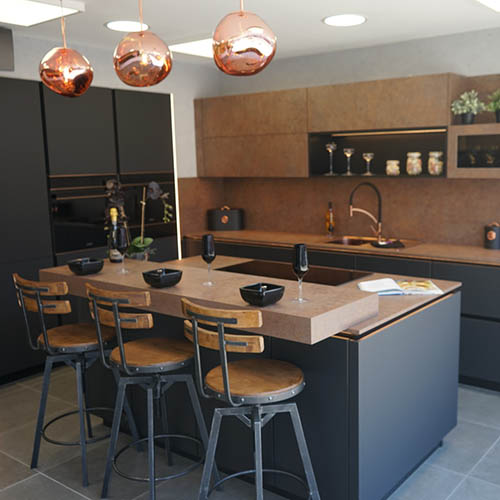 At the beginning of the first lockdown, Kutchenhaus launched virtual appointments and 3D online planning tools to enable its franchisees to continue to serve their customers. The online tools proved a huge success, said Kutchenhaus, and continue to be used even after showrooms could reopen.
Bruce added: "Although we have had success with virtual appointments, we looked forward to welcoming customers back into the store. Opening in 2020 has provided obstacles we never could have managed, but I'm delighted that we are continuing to grow and I look forward to what the future holds for our business and the Kutchenhaus brand."
Sean Ford, national head of sales and operations at Kutchenhaus, said: "Kutchenhaus is on an ambitious growth path over the next two to three years, so it's fantastic to see the progress Paul and the team are making at our Southend-on-Sea business.
"There's no doubt trading conditions are tough for many bricks-and-mortar retailers and the home-improvement market is extremely competitive, but we find that our franchise owners are bucking the trend by creating an engaging store environment and delivering a high quality end product."