Combined Independent Holdings, which represents the Euronics buying group in the UK, named its top suppliers for 2020 in new virtual format event, as ongoing coronavirus restrictions prevented a repeat of last year's lunch at Claridge's in London.
In an upbeat opening address, chairman Steve Scoging (pictured), who is a director of the nine-strong Stellisons chain, which sells electricals and kitchens, said he was immensely proud of how his members came together to tackle the coronavirus pandemic and referred to record sales processed through its warehouses over the past few months.
He also went on to say that no loner did CIH/Euronics intend to take a back seat and that it "will rise further to be the dominant force in electrical retailing".
Scogings said: "We are the biggest independent buying group in the UK and the leading light in the independent sector. We have the largest count of physical stores in the country and now, together, we are a force to be reckoned with. All of this occurred while we kept our local identity and helped our communities. We are greater than the sum of our parts and we intend to build on this going forward."
During the virtual event, Scogings announced four awards for the suppliers who offered the best all-round offering over the year, voted for by CIH members.
The white-goods supplier of the year award was won by BSH, which, said Scogings, "continued to provide us with market-leading products as well as a comprehensive range of exclusives though our warehouses".
Brown-goods supplier of the year went to Sony, which also won it last year. Scogings commented: "They have kept the warehouses supplied with their products, while working on new and innovative ways to promote the business too."
The third award recognised the brand that had continued to show a commitment to the independent retail channel. The winner of the supporter of the independents award went to Whirlpool.
The final award was its inaugural members' supplier of the year. Scogings said: "The recipient of this award will have to have gone the extra mile to help the members and especially over the past few months." This award was presented to BSH.
Of BSH, Scogings added: "Their independent sales team have been available throughout the pandemic and although, like others, they have had stock issues, they have delivered record turnover through the membership."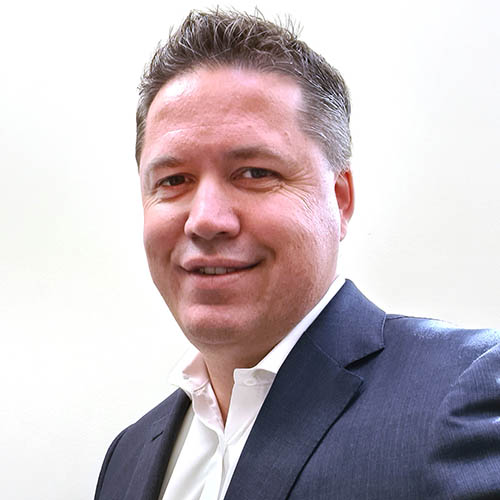 Speaking to members, CIH deputy chief executive Guy Kinnell, who will take over from current incumbent Stuart Cook when he retires in September next year, said: "I think all of us have experienced a unique year and many people in our respective communities have had difficult challenges to overcome. I know your teams have faced a new way of doing business and have been trying their best to support our membership in difficult circumstances.
"I join our entire leadership and membership community in thanking you sincerely for working so hard in terms of member support, availability, logistics, and marketing when it has been most needed."
Kinnell flagged up CIH's achievements over the past year, which included: "Successive months of record double-digit turnover growth – 50% average growth since the end of the first lockdown. The highest ever November turnover in the history of Euronics/CIH. Market share gains in our heartland categories and a current back order that would have added a further 13% of growth."
Scogings also took the opportunity at the event to give an update on two important new initiatives – Project Premium and Project Future.
He gave details of the next stage of development for Project Premium, which will create "a never-before-seen online offering that will bring the power of our diverse membership, and their ability to deliver a localised professional and knowledgeable service, to the consumer".
He added: "We are looking to create a web offering that will put the independent not only in the forefront of physical retail, but also e-tail too. We have already started to talk to many of you about this and we hope to be ready to launch the system in the coming year."
Announcing his intention to make CIH/Euronics "the dominant force in electrical retailing", Scogings said: "No longer are we happy to take a back seat and be an afterthought. Over the next few weeks, and years, we will rise further to be the dominant force in electrical retailing. We want to start this coming year by meeting with [all CIH members] to discuss how we can use our members to launch new products, create a new way of e-tailing with our project Future, offer an industry-leading trade show, continue our customer-centric focus and look into new categories that we can mutually benefit from with a closer working relationship.
"In conclusion, we are here to talk and create a mutually beneficial relationship that can help grow both of our businesses."
He also confirmed that CIH hoped it would be holding its trade show at the NEC again in 2021, Government guidelines allowing.
In his closing remarks, Scogings added: "It has been an extremely challenging year for us all. I have seen some comments in the trade that have chastised the supply chain and the management of those suppliers. I, for one, have never agreed with these assessments.
"As an industry, we could not have foreseen or planned for this type of situation. None of us had rules on what to do should the country, or indeed, the world, have to close the doors and stay at home. This is what we have done."