Combined Independent Holdings, which represents the Euronics buying group in the UK, celebrated the support from its suppliers this week at a lunch and awards ceremony held at Claridge's in London.
In his opening address, CIH chairman (main picture) Steve Scogings [a director of the nine-store Stellisons chain, which sells electricals and kitchens], thanked suppliers for helping its members "compete with the larger guys again" and "reclaim some of the business we have lost in the past".
He also spelt out the buying group's achievements over the past year: "It has been a busy 12 months and I feel we have achieved a great deal so far, including:
Holding a highly successful overseas conference;
Delivering a fantastic showcase at the NEC;
Giving every member more of a say in their company with proportional representation at the board;
New Euronics fascia rollout;
Brand sponsorship;
And launching next week our very own extended warranty scheme created in partnership with Retracare, called Smartcare."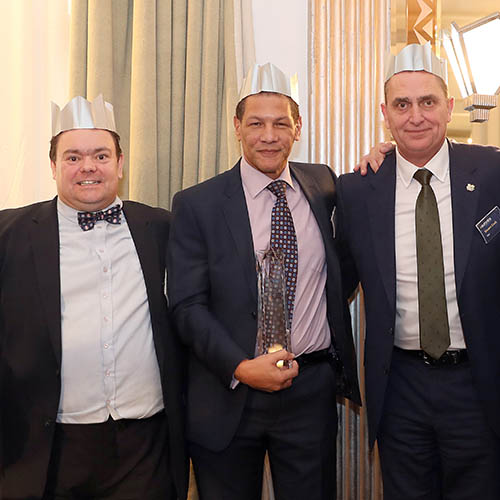 Before announcing its award-winning suppliers for 2019, Scogings thanked all the brands that had supported the buying group, saying: "I would like to thank all the suppliers for their fantastic support this year to both me, Stuart [Cook, chief executive] and the team at Andover. We have had many new opportunities given to us that have benefited our membership and this has helped the members begin to believe we can start to compete with the larger guys again and can take our channel forward and start to reclaim some of the business we have lost in the past.
"Without this relationship, we cannot function, and we never forget that this is a partnership in which we both have a vested interest in making a profit. Neither you the suppliers nor us the retailers can survive in this business without that lifeblood."
The first of two individual awards was given to Andreas Meier, chief executive of BSH UK and Ireland who leaves in February to take up a new role heading up SDAs in Europe, for "his service to our business".
The second individual awards went to Roy Dickens, who is retiring from his position as retail director, specialists, at Sony UK, thanking him for his "willingness to always put the independents needs first".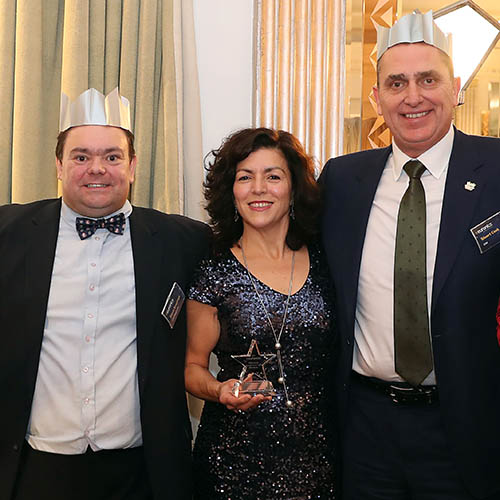 In the main awards, white goods supplier of the year went to Blomberg, the group's dedicated brand, produced for them by Beko.
Brown goods supplier of the year was won by Sony. Scogings said of their award: "Sony is a brand that has really shown they are willing to work with CIH this year. We have had some fantastic exclusives being offered through the warehouse as well as an eagerness to help the member with promoting their products going forward."
Its final award was for the company that had shown a commitment for independent, which went to Haier. Scogings commented: "The winner is a brand that has embraced both a willingness to offer highly sought-after Agency products that are extremely competitive in the market but also has provided some astonishing scoop purchases for the members to get their teeth in to."
In his speech, Scogings also announced that there would be another Euronics TV advertisement starting on December 25 pushing "local family-run businesses to help local customers", starring Nick Knowles, presenter of TV show DIY SOS.
He also announced that Euronics would be "pushing ahead" with its online offering and that Phase Five of its SAP integration would focus on "delivering major growth for our members".
Scogings also took the opportunity to thank his vice-chairman, Andrew Thomas, of AF Thomas in Newport, and chief executive Stuart Cook for their support.
Of Cook, Scogings said: "Stuart has worked diligently this year in steering CIH towards an extremely bright future and has helped bring the team all on board for our joint vision of the company. Working closely together, along with Andrew Thomas, we have really delivered for the business. I believe we have improved the business for both members and suppliers.
"Being the CEO of this company and trying to satisfy not only the wishes of the board, but also the 430+ members, is not a job many would be able to carry out, but Stuart does just that without complaint. He was instrumental in our new brand sponsorship, creating a fantastic conference, booking the golf day, and many other projects too many to mention. So, a massive thank you, Stuart."