InSinkErator has enhanced its portfolio with the introduction of two new specialist kitchen taps. The incredibly popular InSinkErator 3N1 steaming hot water tap is now available in the on-trend finish of Velvet Black, in two shapes, J and L.
Space-saving and convenient
Streamlining worktops and creating a stylish focal point in the kitchen, the brand new Velvet Black 3N1 taps from InSinkErator safely dispense filtered steaming hot water, alongside regular hot and cold options. They are encased within a stylish, one-piece, Italian-designed fixture. The innovative and compact NeoTank that is supplied with an InSinkErator 3N1 benefits from a digital, adjustable thermostat that enables users to set the desired temperature of the water in the tank from 88°C to 99°C.
Only ever delivering just the right amount of water needed, the 3N1 reduces water waste in the home, as the user no longer has to wait for hot water to reach the tap, which is often from a distant source. Furthermore, the 3N1 completely eliminates the time and energy lost waiting for the kettle to boil, while saving valuable worktop space.
On-trend finish
Matte black finishes in the home are increasingly popular and to meet the demand, InSinkErator has expanded its Velvet Black specialist kitchen tap offering. The Velvet Black range from InSinkErator now consists of seven taps to meet a variety of consumer needs and styles, including combination taps, such as the 4N1 Touch that also dispenses filtered cold water, and stand-alone additional models (HC3300 and H3300). To complement the Velvet Black range of specialist kitchen taps, the InSinkErator portfolio also includes a handy soap dispenser finished in the monochrome shade.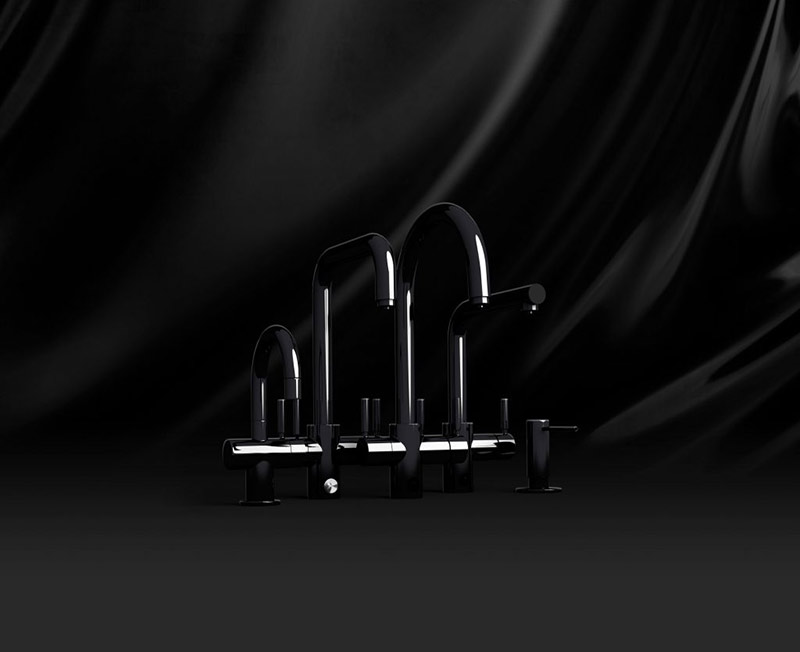 For more information on the Velvet Black range from InSinkErator, including the new 3N1 models, please consult your Account Manager or visit the InSinkErator website.

Retailer contact details:
InSinkErator
T: 01923 297881
W: https://insinkerator.emerson.com/en-gb