'Maybe in 10 years' time, bathroom brands will come tripping off the tongue in the same way as kitchen appliance brands…' 
How is the bathroom industry adapting to change and what does the future hold? Angela Ortmann-Torbett, sales director for western Europe at Kaldewei, gives us her view of the market and how showrooms are a vital part of the equation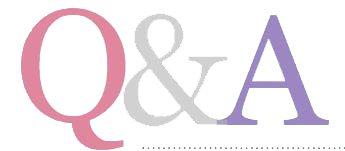 Q: How do you think the way bathrooms are supplied and distributed is changing?
A: In the contracts market, modular construction is becoming much more popular, whereby complete bathrooms are manufactured off-site and simply lifted into the building. A global approach for manufacturers is becoming key, whereby we work hand-in-hand with partner countries for a project that is, for example, specified in London, POD-constructed in France and installed in Hong Kong. Even with conventional construction, larger projects often have complex project teams with the country of sale not always being where the project is located.
Retail-wise people are using the internet more and more for information, designing their own bathroom, and even purchasing via the internet. The future for independent retailers has to be showrooms that inspire, manned by expert staff and a design service backed by excellent customer service – all this delivers sufficient added value to warrant an in-store purchase. Ultimately, a strategy that combines online with a showroom experience has to be the way forward.
Q: How do you think the manufacture and design of bathroom products is changing?
A: Manufacturers are not only concentrating on making reliable fit-for-purpose products, but also taking trends into consideration at the design stage – for example new surface finishes, colours, textures and shapes – and at the same time providing a solution for the customer.
With Kaldewei, we do not stop at the bath or tray or basin, we think of the whole process – installing the product simply and effectively, improving the experience. This is so important, as it is often at the installation phase that the retailer loses control of the finished result. Shower trays are a good example, as most customers want the completely flat, wet-room look, but the infrastructure may make this tricky, so we have installation aids and instructions for low-level fitting, as well as in the floor.
Sustainability is also becoming more important. The Lifetime Homes standard and also the Code for Sustainable Homes are drivers for projects, but quality generally is a prerequisite for retail. Products have to be built to last and look good throughout their life cycle. Manufacturing from natural materials is also something that resonates with consumers.
Bathroom products have to tick a lot of boxes. Customisation is also a growing trend, so manufacturing must allow an element of flexibility to create bespoke variations. Around 25% of all Kaldewei shower surfaces sold last year in the UK were colours other than white.
Modern, digital technology is also growing, paving the way for electronic keypad controls like our Comfort Select, which fills the bath, controls the temperature and even opens and closes the waste.
Q: What factors are causing or affecting that change? What are the biggest issues that will determine the sector's future?
A: Behind many of these changes is the evolution of the bathroom – from a functional room to a place of relaxation and wellness. There is still low brand awareness, but consumers are definitely seeking the quality and reassurance of brands.
You only have to look at adverts from house builders in local newspapers and they promote many German brands by name as a way of promoting the quality of the bathroom and the same in the kitchen.
With the growing importance of the bathroom and leading manufacturers, like Kaldewei, who are prepared to invest in marketing, who knows? Maybe in 10 years' time, bathroom brands will come tripping off the tongue in the same way as kitchen appliance brands.
Demographics are also a driver for change. With an ageing society and more multi-generational homes, we need more focus on safety – products suitable for people with reduced mobility, but at the same time they must look good. We attribute the rise in the popularity of wet rooms to this. A floor-level shower surface looks attractive and aspirational, and also meets every functional requirement for all ages.
Q: If you extrapolate all this change, what do you think the possible outcomes may be?
A: For Kaldewei, being in the shower and bath market, and now also washbasins, is a positive thing. We believe that the shower market will continue to grow. Based on recent figures, only around 12% of UK homes have a separate bath and shower, while most new-builds are offered with at least one en-suite shower room. The growth of showering does not adversely impact on baths, as bathing remains essential in most households, even if it is more of a luxurious pastime.
Q: What do you think can be done to make the most of the opportunities?
A: The latest anti-slip finishes for shower surfaces are virtually invisible and so deliver increased safety without any impact on design attractiveness. At the same time, watertight installation systems ensure long-term, reliable performance. When it comes to bathing, the latest whirl systems ensure not just increased well-being but, in the case of our Skin Touch, added beauty benefits. This is delivered by millions of microscopic bubbles that oxygenate the water and leave skin smoother to the touch after just one bath. Crucial to promoting these are working models – not something you can do online – and the first models are going in now.
Q: What does all of this mean for consumers?
A: The market is driving more choice than ever, which is a positive thing for consumers and manufacturers.
From solutions for compact bathrooms on a budget, requiring clever storage and a sleek finish, through to large, luxury master suites with freestanding baths and well-being systems, there is also an increasing desire for customisation to make the space really unique.
The opportunities are there, it's just up to manufacturers to continue to innovate to capture the imagination of the customer and motivated, talented retailers to pull these products together into great bathroom schemes.