BSH has announced the highest annual turnover in its 50-year history as sales during 2020 jumped by 5.3% to €13.9 billion (£12bn) despite experiencing what it describes as supply 'challenges' since the pandemic.
The German home-appliance giant revealed the figures at its annual (virtual) press conference this week, when it also said that it remains "the clear No1 in the home appliance sector in Europe".
During the presentation, however, it admitted to experiencing ongoing supply challenges largely due to transportation issues and a component shortage brought about by the pandemic.
Addressing the supply backlog Dr Silke Maurer, chief operating officer, BSH said:
"The pandemic and reduced transport capacities have had an impact on our business. We had delays in deliveries. It lead to a situation where we had a certain backlog, depending on the category, and we're working at high pressure to catch up. For refrigerators and washing machines, for instance, we'll be able to manage the backlog before the end this year. For other units we are struggling but it depends a lot on transport capacity and the availability of components.
"That's a very unsatisfactory situation for our consumers and us. In an effort to find the best possible solutions together with our suppliers, BSH teams in production, procurement and logistics are pushing the limits of their performance and thanks to their unflagging dedication we're able to deliver a large part of our orders as usual."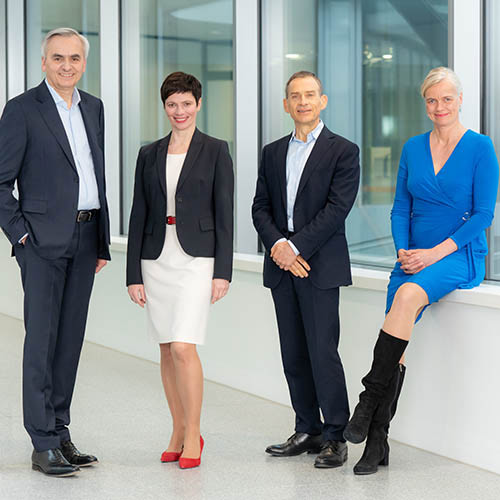 The company reported that sales had benefited from a surge in global demand for high-quality home appliances, which has been widely acknowledged as a positive side-effect of the coronavirus pandemic.
Chair of the BSH management board, Dr Carla Kriwet, commented: "2020 was a record-year for BSH. Thanks to the committed efforts of our employees, we successfully overcame the challenges of the global pandemic. Our sector is experiencing a boom due to the increased importance of being at home and in one's own kitchen as a feel-good place. Our strong brand portfolio, innovative products and digital solutions enabled us to satisfy consumers' desires and expectations."
BSH reported that it had grown sales in all regions in 2020. In Europe, sales grew by 5.3% (8.6% based on local currency), with a "considerable" increase in turnover in Germany, the UK and northern Europe.
It said that the US market remained "robust", with BSH gaining additional market share there. US turnover was up by 7.7% (10.3% based on local currency), driven by a strong demand for high-capacity refrigerators and dishwashers.
In the Asia Pacific region, BSH sales grew by 5.3% (7.7% local currency). In China, it reported a considerable market improvement in May, "more than compensating" for losses incurred in the initial months of the pandemic. Sales of dishwashers increased by 34% and dryers by 59%.
BSH said that it also grew sales in India and Africa and plans to "substantially expand its business in the emerging markets".
There was significant growth in all product categories for BSH during 2020, with cooking, refrigeration and dish care products seeing a sales uplift of 6% (8-10% based on local currency). Home laundry sales increased slightly over FY 2019, while its 'consumer products' category – which includes small appliances such as coffee makers, food processors and vacuum cleaners – saw the largest increase at 9% (12% local currency).
BSH also reported that it had grown its online business by 25% in the past year, with consumers increasingly using online tools to choose the optimum appliance conveniently at home.
The company said that its Home Connect digital ecosystem helped it further expand its position as "the leading supplier of connected home appliances". It detailed how its fridges allow users to view the contents on their phone, how its dishwashers optimise running time and energy consumption and how its washing machines minimise water usage by adapting to a particular washload.
It also explained how its Cookit food processor, launched last year, allows users to download automatic cooking programs from the cloud, while its HomeConnect app will from this summer allow users to create their own unique recipes.
BSH also confirmed its ongoing commitment to sustainability and announced that all of its production, development and administrative sites around the world have been CO2-neutral since late 2020. It achieved this by energy-efficiency measures in building and factories, purchasing green electricity and by compensating for the remaining emission by supporting selected climate-change projects. It also pledged to increase the proportion of self-generated green energy fivefold from the current 10GWh by 2030.
The company also detailed how it works with the UN World Food Programme by contributing its expertise in healthy cooking "to work towards a world without hunger".
The company rounded off its presentation by saying that it was positive about the outlook for 2021. Kriwet concluded: "There will be uncertainties for the whole economy again this year, due to the ongoing global pandemic. We are well-positioned with our global presence and closeness to our consumers, and with Home Connect we will not only fulfil consumers' desires in an optimum way, but also conserve resources. I am confident we will be able to continue the past year's positive trend in 2021."
Have you heard the latest episode of the award-winning kbbreview podcast? We look at how retailers should manage their online reputation and also talk to the new boss at Bristan, Martin Mongan. Listen now using the player below.