Purchasing behaviour changed in 2020. In times of economic uncertainty, consumers plan their purchases more consciously and pay more attention to product quality.
A visit to HettichXperiencedays is an ideal opportunity to examine these trends and check out some creative ideas for incorporating them in contemporary living spaces. Take virtual tours of theme-based homes and apartments re-imagined for flexible living, with innovative ideas for making optimum use of the space available, whether generous, compact or seriously limited.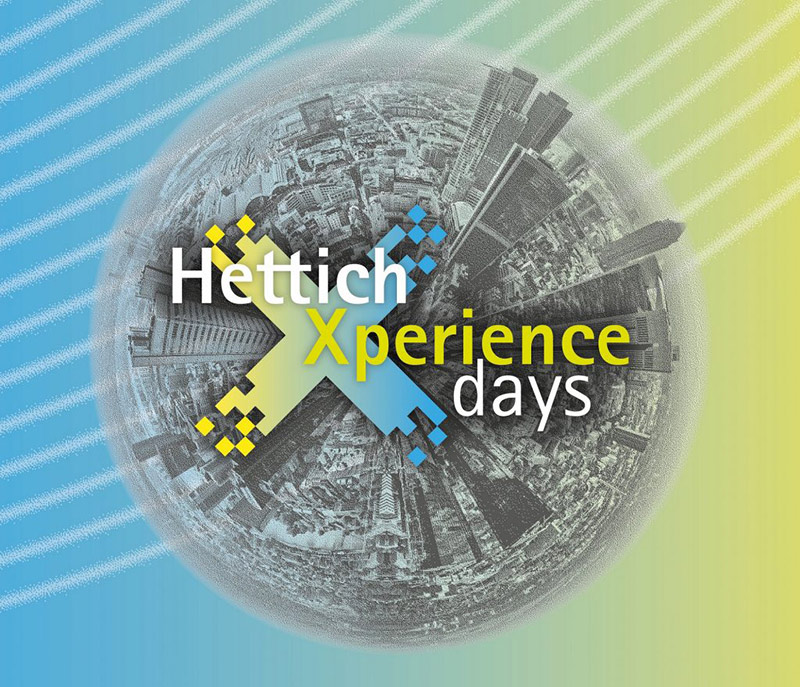 With the home living and working worlds merging all the time, the industry is now called upon to come up with new ideas for furnishing and furniture concepts.
The Covid-19 crisis has made it all the more urgent to address the world's megatrends: urbanisation with its demands on limited living space, the growing demand for individualisation, as well as the key aspect of "New Work", including working from home of course. These trends are already part of modern-day home living and working environments and will continue to gain significance. It's time to completely rethink and redefine spaces and furnishings in terms of the functions they perform. Hettich's concepts provide a wealth of answers while also leaving room for unorthodox solutions.
So, go on a virtual exploration through HettichXperiencedays and see exactly how Hettich's solutions for the world's megatrends actually work in reality. Either take a guided tour with the HettichXpert robot or take it at your own pace.
HettichXperiencedays is also the platform for some inspiring talks on the future of design and consumer behaviour. This includes globalisation expert and economist Professor Franz-Josef Radermacher who addresses the issue of the human brain struggling to cope with increasing complexity in our lives, and the need to live sustainably if we are to survive.