With its effortless running, stability and customisable formats, the Hettich ArciTech drawer system is deservedly renowned among quality-conscious furniture designers. The Grey Glass DesignSide is a subtly distinctive option to bring a deeply impressive detail to kitchens, bathrooms, bedrooms and all living spaces.
ArciTech is a double-walled drawer system that sets high standards and adapts to any environment thanks to its platform concept. And with the brilliantly-engineered Actro runner, featuring a unique prism principle and synchronised control, a quiet and secure running action is assured, even with large, heavy drawers.
Also distinctive with ArciTech is the Push-to-open Silent option, which means the opening and closing actions are equally convenient and satisfying, no matter how wide the drawer or heavy the load. Push-to-open Silent requires no extra pressure on closure to overcome to opening mechanism, unlike many systems on the market.
Part of ArciTech's appeal is that, based on one side drawer profile, numerous variations in design and functionality can be produced easily and efficiently. One elegant solution is DesignSide which, as an alternative to clear glass, can be chosen in Grey Glass. DesignSide sits on top of the side profile to finish the drawer in a practical and aesthetically-pleasing fashion.
Using DesignSide adaptors, the Grey Glass slides in easily and complements the numerous interior colours available with ArciTech, as well as the other ArciTech solutions which might be used in the same room, such as rails or caps, depending on the function of the drawer.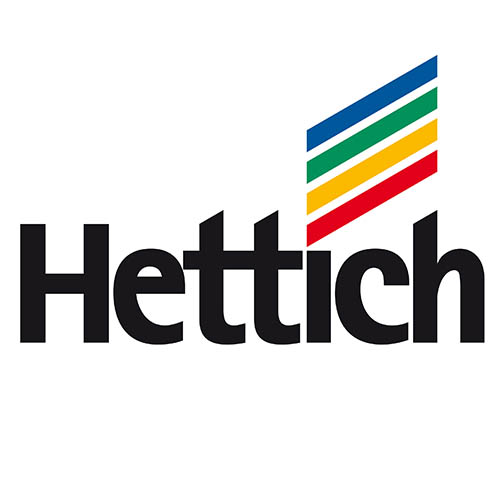 For more information, please contact Hettich UK by emailing [email protected] or calling 0161 872 9552.
---
Hettich is a family business which dates back more than 125 years and is today a global organisation, with turnover exceeding one billion Euros and more than 6,000 employees. Since 1988, Hettich has built a strong reputation in the UK for service, quality, and innovation. Its showroom in Salford is a focal point in the UK for kitchen, bedroom, and bathroom furniture innovation.