Daniel Kirkbright, training manager at Virtual Worlds, highlights the benefits of showing your customer the systems behind wet rooms and underfloor heating.
As a bathroom designer, you know all too well the intricacies of wet room systems and underfloor heating and how they work to protect the integrity of a new bathroom.
You may find it straight forward explaining to your customer how waterproofing membranes capture, contain and channel water safely to the waste, or how underfloor heating systems reduce condensation by keeping room surfaces warm. But these huge benefits are difficult to demonstrate and customers can struggle to visualise how a wet room can be introduced into an existing bathroom space.
So, it follows that wet rooms and underfloor heating systems can be hard to sell because they are hidden from view when presenting a design, or even covered by tiles after the bathroom is installed.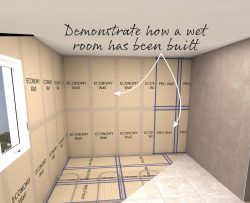 The solution
Virtual Worlds allows underfloor heating and wet room systems consisting of tiled floor formers and waterproofing membranes to be visually designed and priced into the bathroom design.
Being able to strip back the layers of tile and floor covering in your design presentations provides a great opportunity for you or your salesperson to clearly explain what is being protected and the benefits offered.
It can only be a good thing if your customer fully understands how you built their new bathroom and how much technical expertise – both hidden and visible – has gone into the room design.
---
---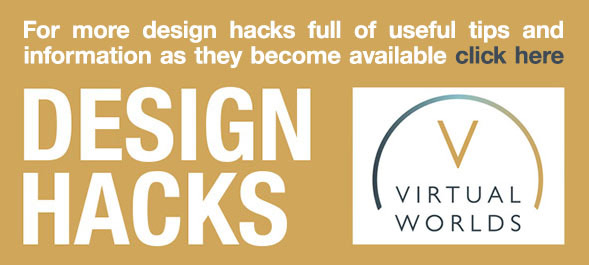 For more information, please email [email protected] or call 01908 663848.
Virtual Worlds is revolutionising retail with innovative, technology-led solutions, and the only brand to offer immersive virtual reality systems – namely '4D Showroom' and '4D Theatre'. No gimmick, 4D is a game changer that has seen retailers realise a 20% uplift in average sales value compared to 3D presentations. Virtual Worlds are dedicated to championing kbb retail. A licence for Virtual Worlds is your gateway to technology and business services which will make your showroom a success.