Shockwaves have reverberated around the KBB industry following the UK public's vote to leave the EU.
The Government has been widely urged to bring stability to the situation, with many in the industry reacting with disappointment and uncertainty.
Ripples managing director Paul Crow said the EU result was "clearly a shock".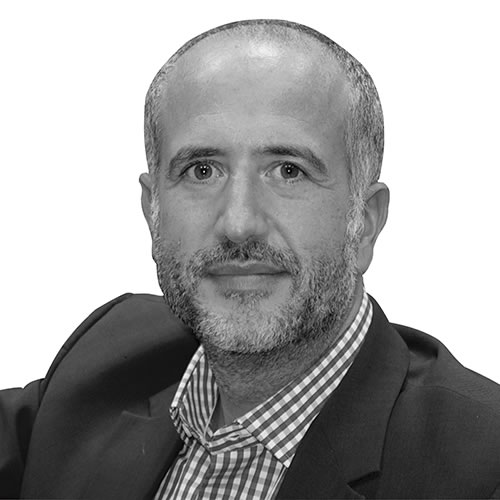 He added: "The test is now whether our suppliers hold their nerve and maintain current prices against a strong euro and whether customers freeze spending whilst the shock subsides. It's fair to say we are all in no man's land so must keep fighting."
Robin Craddock, managing director, Lakes Bathrooms felt that the outcome was a "dark day" for British businesses.
"Like many, we export to the Eurozone, which clearly may be affected in future," he said. "Plus there's an immediate impact from the rapid devaluation of Sterling and the risk that further weakening could have an impact on our pricing going forward, as we import materials and products, which are traded in other world currencies. The impact of the uncertainty on the markets is causing volatility, which may further impact material costs as commodity prices move. While the Bank of England is taking steps to safeguard and stabilise the economy, with economic and political turmoil deepening, there remains the risk of recession, or at least regression, which won't be good for anyone in the bathroom market, or indeed the UK as a whole. It's a dark day for British businesses and, in turn, for UK workers and consumers."
Paul Crossley, managing director of JT, said he was "surprised" by the outcome and felt the decision to leave wouldn't sit well with the KBB industry.
He said: "From various conversations I have had within our industry, voting to leave was not considered the favoured option following the recovery from worst recession we have seen in years.
"I'm sure I speak for the majority of our resilient sector who will now be genuinely concerned about the potential impact on confidence and market trading conditions."
The decision to exit the EU would have a "far-reaching impact" on the kitchen industry, according to Franke managing director Neil Clark. He said: "I'm personally disappointed with the outcome of the referendum – the implications are far-reaching. The uncertainty which now exists will not be good for the kitchen industry – whether importing, exporting, building or retailing – all will likely feel some impact."
Jim Geddes, managing director of retailer Kitchens by J.S. Geddes, also shared the sentiment. He said: "From a business perspective I believe it's a poor decision for the UK. After the recession of 2009 the building industry has prospered. Unfortunately we can't forecast how the market will react in the months ahead but initial signs are that building firms are losing shares and the pound to euro has dropped which will affect the vast majority of kitchen companies importing from Europe.
"From a country which I believe was prospering we are going into a lengthy time of uncertainty."
Sofia Charalambous, sales director of
 Bathroom Origins also said she felt "disappointed" with the decision and questioned whether the industry would continue to thrive.
Neil Lerner, owner of Neil Lerner design stated that he was a firm "Remain voter" and was concerned about the result, but believes the industry should stay calm.
"I think we all need to remain calm and not go out and find UK kitchen and appliance manufacturers," said Lerner. "Hopefully the European suppliers will have had the foresight to have bought pounds before yesterday and we will not be back having suppliers adding currency surcharges.
"What the next few years will bring? Who knows, but I presume the market will re-adjust and we will still sell kitchens. We are too large a market for the Europeans to ignore us. Whether we like it or not this is Democracy."
Malcolm Scott, commercial director of Swift Electrical, said stability needs to be created quickly as he believes instability and a period of uncertainty would have a negative affect on UK businesses.
Scott commented: "In economic terms we are not looking at anything quite as bad as the banking crisis of 2008 which was a worldwide systemic failure. The UK economy, plus Europe and the Eurozone, can look forward to a few years of negative growth while we regroup and consolidate.
"In the medium and long term we will find a path that works for all trading partners but there will be some tough times ahead as we create the new path. The path we make may well end up looking remarkably similar to the path the country has just rejected. Provided some of the rhetoric of the 'hot heads' in the debate can be toned down, we should be able to make peace with each other and with Europe and move on. The key issue now is the creation stability by reducing uncertainty. Talk of Scottish Referendums and of general elections and finding new national leaders must be concluded quickly and must result in compromise rather than confrontation – instability is bad for business and bad for the whole country!"
Neil Horton, commercial director at Bushboard, said that while sharing the industry's discontent, he is up for the challenge.
"Clearly we're really disappointed with the result; being so close and very nearly half of the country wanting to remain engaged in Europe," said Horton. "However, we can only influence what we can influence. We're a British manufacturer with UK based customers and colleagues and look forward to whatever challenges or opportunities the change brings.
"We're always up for the challenge of doing the things others overlook or find too difficult. Bring it on!"
Diane Berry, owner of Diane Berry Kitchens said she felt shocked as she watched the results unfold but believed the kitchen industry would weather the storm.
"We may all stare at the TV in horror as the rubbish hits the fan and politicians give back word on their promises. But we [the kitchen industry] have faced so much over the last forty years I think we will overcome the fluctuating house prices, the fluctuating pound, the fluctuating public confidence and yet again the strong and positive companies will rise above it and lead the way.
"I do believe it will be challenging as so many people just don't know who to trust. We are lucky that we have a nation of homeowners who know their home is their best asset and that this can be the place to invest their money ensuring its value in the future. So this should help us weather the storm and Europe needs our business so they should work to keep their prices competitive and us all in business."
The Builders Merchants Federation said it fully respects the decision and plans to work with other trade bodies and the Government over future changes for the industry.
John Newcomb, managing director of the BMF, said: "There are many important issues to raise on behalf of BMF members about future changes that impact on jobs and the future of projects and funding that are linked to the Government and in some cases to the EU.
"Next week the BMF will enter a period of detailed discussions with other leading Trade Associations such as the CBI, CPA and FMB about the impact of today's decision on our sector."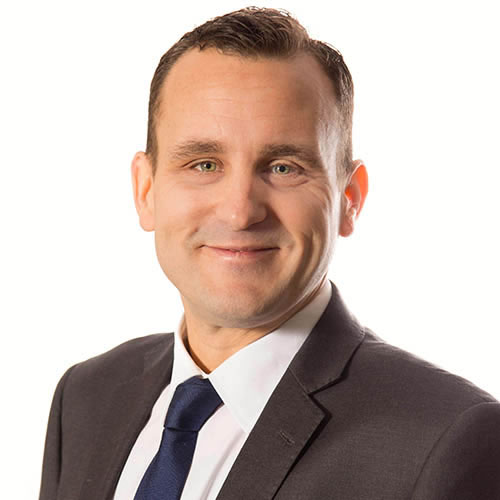 In a statement, iKBBI chief executive Damian Walters said that although his initial reaction was that of disappointment the industry as a whole should remain calm. He went on to say that British businesses have always been resilient and that he is confident the industry will adapt to this change as well.
Walters said: "We are entering a new era for Great Britain. I believe it's time for our government to now step up and take control, focusing on maintaining stability and working hard to ensure our new global relationship transition is delivered as smoothly as possible.
"Our members forecast the result back in April, with a majority clearly in favour of an exit. I am personally pleased that democracy has allowed our nation to have a voice and I'm also confident that, when the dust has settled, a clear route to new and exciting relationships with the world will become clearer.
"Whatever your vote last week, we should now come together to make this work for our nation. The future of the industry, those that work within it and indeed our key stakeholders depend on it.
"The world has not stopped turning since the 24th and the sun rose this morning as it always has. Remain calm, focus on what's important for you, your families and your businesses and let's work together towards a new and exciting horizon."
However, speaking to European manufacturers painted a more positive light for the industry's future.
EuroMobel/Störmer UK managing director Bodie Kelay said he has received positive feedback from its European counterparts over the Brexit result. Kelay insists that it is business as usual, he said: "Störmer exports across Europe and Worldwide and its key trading relationship with the UK will always remain a special and vital one."
Yannick Fierling, chief executive of Haier Europe, said it "respects" the result but it may bring about a re-evaluation of its market prices.
He said: "We foresee that the outcome may affect the tax regulations and incur additional costs of importing EU goods into the UK, although, our main concern is the value of the pound. A prolonged devaluation will certainly require a re-evaluation of Haier's current market prices."
Hansgrohe UK managing director Martin Mongan said Britain's re-negotiation with the EU over the export of products would be key.
He said: "As a global business we are used to dealing with unforeseen circumstances, whether in national or global economies, and strong currency fluctuations. The negotiations, as we all know, could take up to two years and in any event we will pull together as a team to find the best solutions for our staff, our UK partners and our end-customers to ensure a successful outcome. A clear and quickly laid out plan for what happens next is critical to remove any uncertainty both from the currency and property markets."
Jason Grinton, managing director of Pronorm UK, said he believes it is too early to make any clear judgements on the affect of the EU referendum result but doesn't believe it would disrupt trade dramatically.
He said: "German manufacturers are of course still going to want to sell to the UK and the UK will still want to buy from Germany. I think the main thing that everyone has to contend with in the short term is uncertainty. We need a period of time for the markets to settle and for us to understand what has changed – if anything. At the moment it's all conjecture. Once we understand better what the markets are going to do, and how Europe is reacting once they have digested the initial shock, then we will make informed decisions in partnership with our dealers. I haven't had any dealers expressing concern about the Brexit vote and its implications so far and that's because it's just too early to say."