As part of its continued plan for growth, French kitchen brand Schmidt has opened its 30th showroom in the UK.
Owned and run by Earl Robinson (pictured), the new showroom in Mere Green, Sutton Coldfield is the result of two- and a half- year's planning.
According to a press release from Schmidt Robinson, who trained as a telephone engineer and most recently ran a pub in Scotland, underwent an intensive training programme which, despite having had no prior experience in the KBB industry, gave him the confidence to run his own kitchen studio.
Robinson added: "With a lot of hard work on both sides I now feel complete confidence in my knowledge of the company and its products."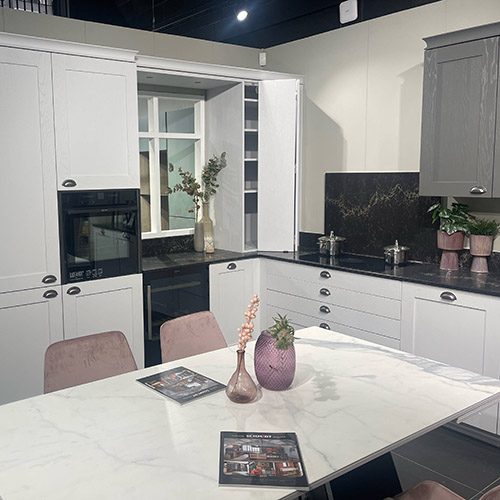 He is joined in the showroom by staff members Dani Stanton and Darren Powell, and they are actively recruiting a fourth member to complete the team.
Schmidt retail support manager Alice Pasteau said: "In terms of target, this is our 30th showroom, and we are extremely happy to carry on our expansion in the North of the UK.
Schmidt is one of Europe's leading kitchen and interior solutions brands, with a network of more than 500 showrooms worldwide. The company says this has been achieved by "creating customisable, made-to-measure solutions for kitchens, bedrooms, bathrooms and living areas, at an affordable price, for more than 60 years".