Ian Moverley, director, UK communications and government relations at Whirlpool Corporation, reveals its 'green' strategy and explains why the whole industry must play its part in helping reduce our impact on the environment.
You don't have to be a self-proclaimed eco-warrior to recognise that sustain­ability is fast emerging as one of the issues set to dominate all our lives over the next 20 years.
After spending most of 2020 indoors, the kitchen has become even more central to consumers' lives than ever before. Which begs the question, how is this impacting the environment? And what does the industry need to do to build towards a more sustainable future?
One brand, in particular, that has a long-standing history of action against climate change is Whirlpool Corporation, the parent company of Hotpoint, Indesit, Whirlpool and KitchenAid.
"We've been supporting and driving sustainability long before it became fashionable," explains Ian Moverley director, UK communications and government relations, at Whirlpool Corporation. "As part of our journey and action against climate change, we made a global commitment to reach net zero emissions in our plants and operations by 2030, building on our 60% reduction in emissions across all scopes since 2005. We've even taken our commitment to sustainable developments in the kitchen sector a step further with the introduction of our 'Green Kitchen' concept. There's a limit to the impact you can have by lowering the energy usage of individual appliances but, we believe integrated systems are the future. Which is highlighted in the Green Kitchen.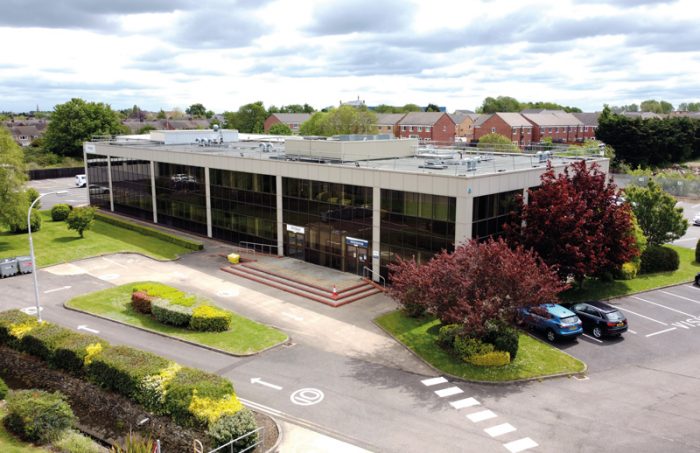 "What if you could use the energy generated from your fridge to heat up the water in the dishwasher, for example, or that you could reuse the water from one dishwasher cycle and use it for the next – something we actually already do. So, integrating appliances is something we believe will happen in the future but, equally, if that is to become a reality the kitchen space itself will also have to evolve."
To achieve its long-term objectives, like all manufacturers, Whirlpool Cor­­poration has set itself – and its sub-divisions around the world – short-term goals and initiatives as part of its journey to reach net zero emissions by 2030.
"As a manufacturer, it would be easy to focus on our products alone and say that, if our appliances have an Eco setting, we're taking a sustainable approach, but that's just a small fragment of what we as a huge organisation can exert.
"Production, products and practices are the three areas that we map to close that cycle and minimise our impact," Moverley says. "Obviously, as a manufacturer, producing sustainably is number one, so we look at our factories to see how we can minimise our impact on the environment. Next, we look at the appliances to make sure they are delivering high performance without negatively impacting the environment. We also want to be a leader in circular economy terms. We've been offering 10-year warranties on our products and providing spares for repairs to consumers to support that opportunity, for years.
"Across the board we are constantly looking to reduce the amount of plastic we use in production, where we can, and are already manufacturing in such a way that means 90% of the material used in the appliances can be reused or recycled."
And, according to Moverley, Whirlpool UK in particular is setting the bar high for achievements in reducing the company's environmental impact.
Ambition
"Whirlpool UK is ahead of where we should be in terms of our ambition to achieve net zero emissions by 2030," he explains.
"In the UK specifically, two years ago we decided to switch to renewable energy at all our plants and operations and we've achieved zero waste to landfill at both our Peter­borough headquarters and manufacturing centre in Yate, Bristol.
"It's actions like these that have helped us recently be awarded gold medal status with Ecovadis across the EMEA region as recognition of our achievements across environmental, labour and human rights, ethics and sustainable procurement.
"There are also some unique features that make the UK business a little different from our global counter­parts. We have 1,000 engineers on the road and 170 crews that deliver to consumers' homes, so we have already started to introduce electric vehicles and have set ourselves a target to transition to a fleet with at least 50% fully electric vehicles by 2025."
It appears that not even a global pandemic could shift Whirlpool's focus on sustainability.
"While I definitely observed a momentary refocus of media attention during the pandemic, we didn't deviate from any of our sustainability plans. We continued to execute them," he explains.
"Yes, the challenge of resetting the business to deal with Covid and making sure we could still operate was a huge task, but it didn't interfere with our agenda to drive sustainability – we didn't move away from that for a second and the progress was still very much being made."
There's no question that sustain­ability is high on the agenda of Whirlpool and other manufacturers, but for consumers of kitchens and bathrooms and the retailers that serve them, it just doesn't seem to be registering. And, while Moverley admits that integrated systems like those mentioned earlier may not become a reality for some time, there are other more short-term developments, such as the introduction of laws to help the Government hit targets, that could force retailers and their customers make it a priority in their projects.
"Sustainability strongly registers with some retailers but doesn't register at all with others," Moverley says. "There's a very polarised view – as there is with consumers too.
Attitudes
"Last year's COP26 Climate Change Conference in Glasgow prompted a big change in attitudes, but the reality is that people were becoming vocal about it before that – and the key for retailers it isn't registering with is that the momentum in this area is only going to get stronger over time.
"I personally believe that, as a retailer, if you're not selling or promoting sustainable appliances you may be under-selling and undercutting your profitability as a result."
There appears to be a bit of a disconnect between what kbbreview regularly hears from frontline KBB retailers – that consumers aren't interested in purchases based on sustainability – and the feedback Whirlpool has received from consumer studies and research.
"In one of our studies of more than 2,000 people in the UK, 50% said that they value innovations that use less energy," he says.
"And 40% of those surveyed said that they value brands that have a lower carbon footprint.
"However, I don't expect consumers to come through the doors of the showrooms and start these conversations about sustainability.
"But equally, there is growing awareness and need in this area that will grow further with the younger generation as they enter the labour market and the housing market. There is no question that sustainability is going to be a factor."
So, what is next on the sustainability agenda for Whirlpool?
Moverley concludes: "We're on this journey to Net Zero and we're making good progress. We're introducing various initiatives, both globally and in the UK specifically, to help towards that goal, but we're also thinking about the future.
"The term sustainability isn't solely about the environment, it also covers areas such as ethical responsibility, labour, human rights, responsible procurement, and so responsible innovation is just one of our focus areas moving forward."