Most kitchens are now sold with some form of storage solution so differentiation is increasingly important.
With this in mind, one of the main developments in internal storage is the growing importance of aesthetics. A specific strategy from Hettich in line with this trend is integrated lighting.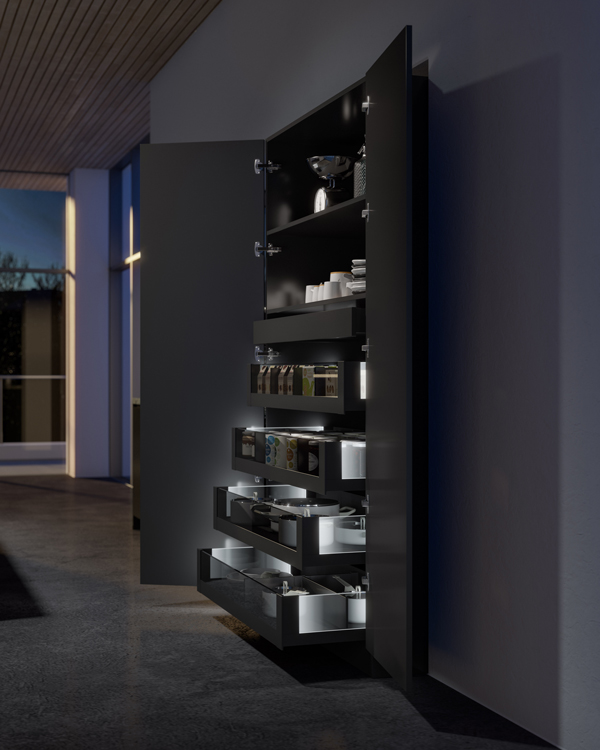 The Hettich AvanTech YOU drawer system offers the option of integrated lighting, with a system which simply clips into place and gives a real premium feel to a kitchen. The Hettich AvanTech YOU drawer system earned the 2021 Interzum Award in the "High Product Quality" category for outstanding design merit and has since received the Red Dot Design Award 2022: integrated lighting was one of the stand-out design features.
Easily clipping into place, lighting profiles can be fitted either to illuminate the inside of open drawers or to direct light outwards, while stunningly-lit glass inlays with polished or ground edges create outstanding lighting effects.
The system is based on an even 4,000K LED light, with a practical, USB-rechargeable battery pack to provide the energy, so there is no need for costly electrical connections (no plug, just play).
The lights switch on and off automatically with the opening and closing of the drawer. Larder units spring to mind as an attention-grabbing use of this technology but all drawer-using scenarios are suitable for this sophisticated, value-adding upgrade.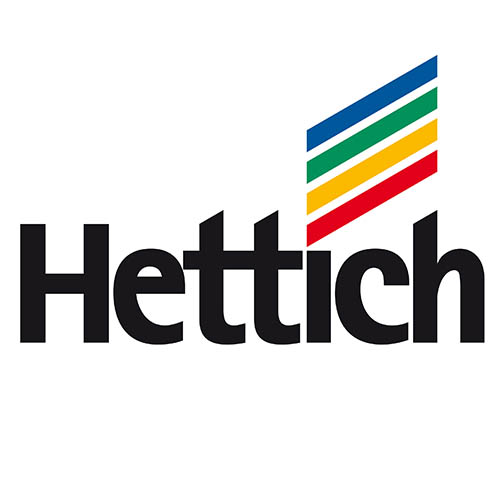 For other general information, please contact Hettich UK by emailing [email protected] or calling 0161 872 9552.
---
Hettich is a family business which dates back more than 125 years and is today a global organisation, with turnover exceeding one billion Euros and more than 6,000 employees. Since 1988, Hettich has built a strong reputation in the UK for service, quality, and innovation. Its showroom in Salford is a focal point in the UK for kitchen, bedroom, and bathroom furniture innovation.