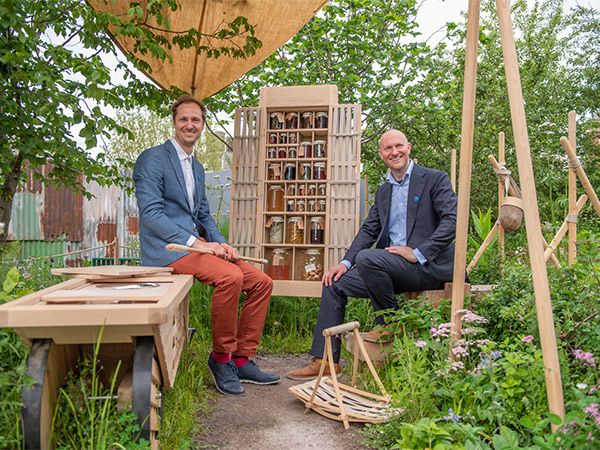 Independent kitchen designer awarded at Chelsea Flower Show
Bespoke kitchen designers H Miller Bros have won a prestigious Silver-Gilt medal at the Chelsea Flower Show for their 'Urban Foraging Station' Show Garden.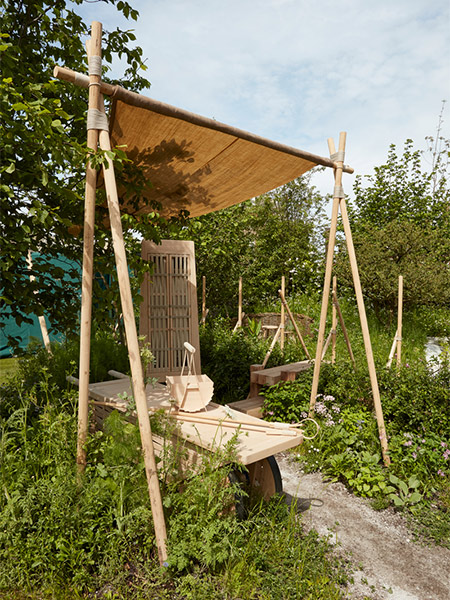 Brothers Hugh and Howard Miller designed the mobile kitchen for Alder Hey Children's Charity in Liverpool, where their business is based. The kitchen was designed to teach and encourage children to prepare food and then learn how to cook what they have found.
The handcrafted kitchen contains all the tools that someone would need to cook outdoors; there is plenty of storage and a larder for foraged food, an induction hob, and a prep station.
Designer Howard Miller said: "We were keen to work with Alder Hey to make a garden that celebrates the amazing work they do to support children and their families. We're a family business, local to the Hospital and many of our family and friends have benefited from Alder Hey's care; they're a big part of our community.
"It's a real privilege too that we can move the garden back to Alder Hey where it will become a living resource for children and medical practitioners to use for social prescribing and other informal therapies."
The garden itself has a variety of edible plant species such as crab apple, rosehip, elderflower, wild garlic, mushroom, water mint and poppy seed.
As well as the kitchen, H. Miller bros also designed a set of foraging tools handmade in solid chestnut. There are other elements that complete the design, like the picnic blanket area, which is a concrete area that is created to look like a picnic blanket with waves that mimic fabric folds and herbs to create a classic checkerboard blanket design.