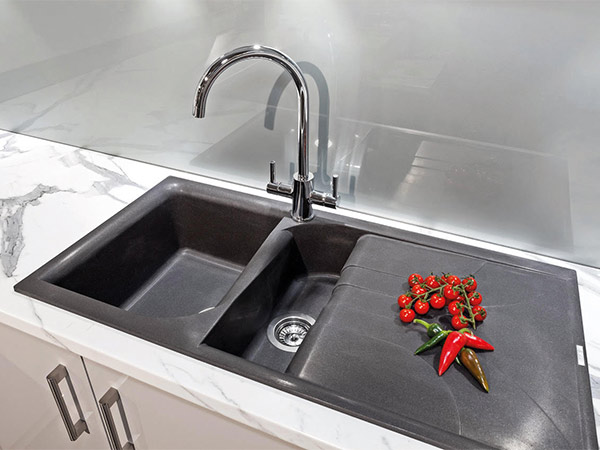 Reginox has extended its range of granite sinks with Ego.
The sink blends curved corners with right angles and is available in a choice of four colours — black, white, cream and titanium — and is designed for insetting.
Ego is complemented by a designer-profile drainer and chrome waste. It's also available in three sizes – 400mm (small single), 475mm (1.5 bowl) and 480mm (large single).
Tel: 01260 280033