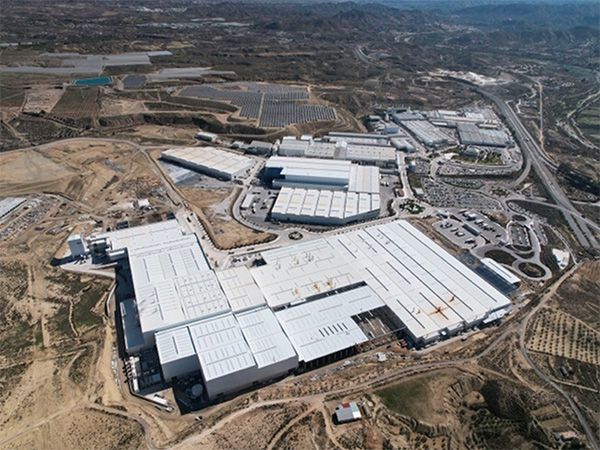 Spanish surfaces specialist Cosentino has reported a record year with turnover up 30% to €1.4 billion (£1.2bn) and net profits increasing by 59%.
The Cosentino said that its commitment to innovation and investment in sustainability, its staff, its global logistics network and digital transformation programme saw it achieve record growth even while recovering from the effects of the coronavirus pandemic.
Turnover for Cosentino increased in the 2021 financial year by almost a third to €1.4bn from €1.08bn in 2020. Profits (EBITDA) rose 29% to €275 million (net profit by 59% to €104m).
The company also continued with its investment plan, committing a total of 105m in 2021, creating 685 new jobs and bringing its total workforce worldwide up to 5,425 – its highest ever headcount both globally and in Spain.
Key areas for investment for Cosentino were innovation, robotisation and industrial expansion and new energy usage models.
New production lines were installed during 2021 and there were significant increases in production levels of its carbon-neutral surface Dekton.
Cosentino also said it achieved improvements in production plant automation and Research and development, resulting in such milestones as its exclusive HybriQ technology for Silestone.
The company invested €15m in environmental and safety project in 2021 and started construction of what it says will be the largest industrial photovoltaic facility in Spain, producing 35MW of peak power and with an annual energy production capacity of 58.2GW/h a year, with a total combined investment of €24m.
The company also opened new Cosentino City centres om locations such as Chicago, Atlanta, Tel Aviv, Palma, Stockholm and Sydney.