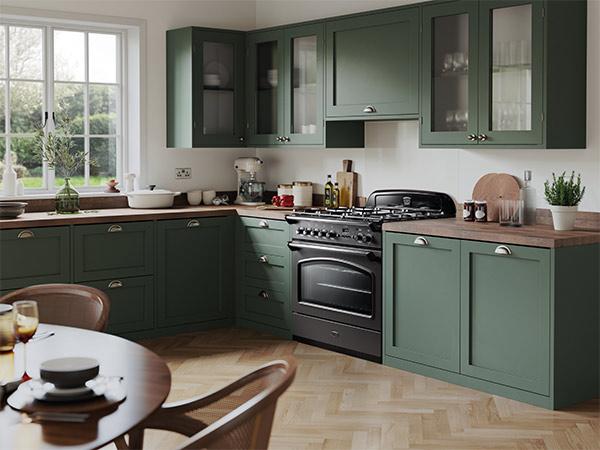 After the success of its Professional+ 90 FX, Rangemaster has launched the Classic FX single-cavity range cooker.
It is available in five colours – black, cream, slate, stone blue and mineral green – but has a classic range cooker look. The 114-litre single oven is split in two, providing ample space for cooking and baking.
The gas hob has five burners, including a teppanyaki griddle and a multi-ring burner.
Tel: 0115 973 6602