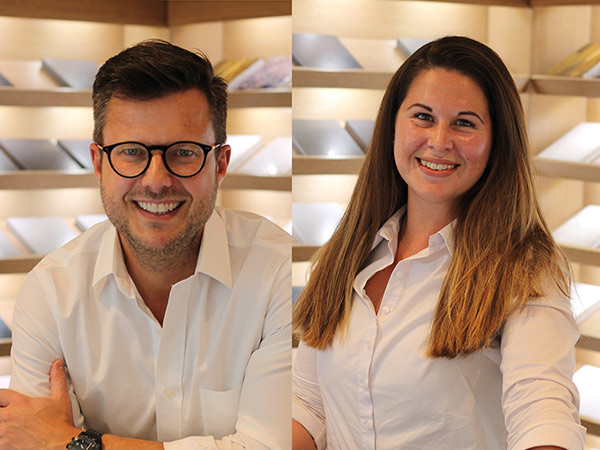 Optidek has two new appointments: Anthony Barker as sales director and co-owner Liz Le Fevre as regional sales manager for London.
Barker joins the company after working nine years as a design and showroom manager at Sheen Kitchen Design, a premium West-London studio specialising in Poggenpohl furniture. He has worked for CP Hart for ten years and was sales director at Deco Glaze for three years.
His key role will be a regional expansion of the South-West based business and work with the account managers across London and the south. Barker said: "I am so pleased to be working alongside Paul Robertson again, and I look forward to bringing Optidek's unique product offer to a wide range of KBB specialists, architects and interior designers throughout the UK.
"As a glass, stone and quartz fabrication business with a network of dedicated account managers, it is our intention to delight our customers with our growing range of premium wall covering products whilst focusing on delivering an outstanding service to them."
Meanwhile, Le Fevre joins Optidek with 12 years of experience in the KBB industry. She will cover all of London with her role to educate and inform Optidek's key accounts about new and updated products.
Le Fevre joined Brandt Design, where she was responsible for large projects across residential and commercial sectors. Her career first started as an architectural assistant, where she built her CAD and design skills. she moved to Sheen Kitchens and Interiors, where she worked for eight years as the company's CAD designer
Barker said: "We are delighted to welcome Liz to our expanding team at Optidek. We have many key accounts in central London, and we are looking to build our client base further in the capital and beyond. Liz has so much experience in design, which is such an asset when working with kitchen and bathroom studios, architects and interior designers. She can provide real expertise and deliver workable solutions from our portfolio of premium wall coverings to answer all their needs and requirements for their individual projects."