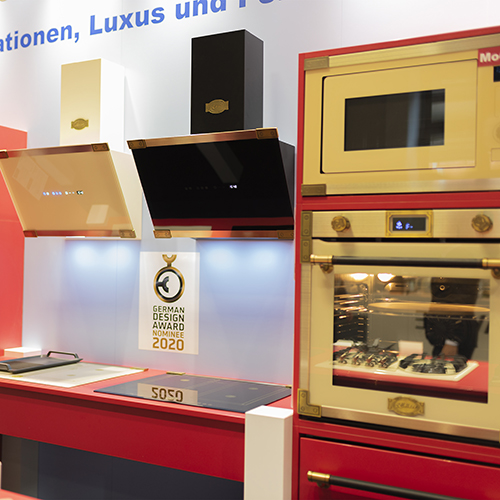 German luxury appliance brand Kaiser has announced strong stock levels as its products are now available for UK retailers to order.
The company launched into the UK in January and says it is ready to help satisfy strong consumer demand for home appliances with good levels of stock at its warehouse in Stevenage, Hertfordshire.
To support independent retailers, Kaiser is offering free UK delivery, a professional installation service and a UK-based customer care team. It has a UK-wide parts and servicing operation.
Said Niko Skarlatos, director of Kaiser Appliances UK: "We're delighted to announce that our uniquely designed, German-engineered, collection of appliances is now available for retailers throughout the UK to implement within new kitchen designs. Our Kaiser UK warehouse is well-stocked and can offer support to those projects that may be on-hold due to appliance shortages.
"We are looking forward to working with independent kitchen specialists, offering appliances from a well-established European brand that places consumers' needs at the core of its appliance designs and operations."
Seen as a designer lifestyle brand and boasting "robust German engineering, the appliances include statement island hoods and built-in ovens with air-fryer technology.
Its products include leather handles and brass-coated controls and are intended to "make a statement in the home". They are supplied with a 24-month warranty.