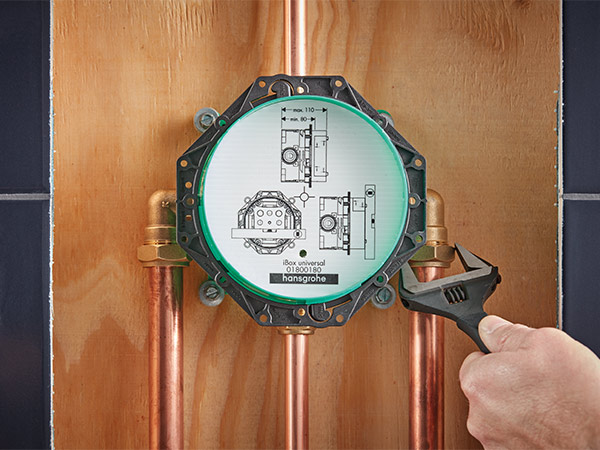 Recommending product that embody a 'fit and forget' ethos will deliver on customer expectations year after year, says Keith Dyson Hansgrohe UK national technical sales manager.
Opting for products designed with 'fit and forget' in mind brings with it valuable longevity, helps protect consumer confidence, enhances reputation, and taps into the talking point of the moment – sustainability. All providing 'peace of mind' to consumers. 
There is no denying that the past few years have had a significant impact on the way we live our lives, and for many consumers, it has meant spending more time at home. Indeed, as we see more companies embracing hybrid and flexible working, this is likely to continue for the foreseeable. And with it, the UK's desire to have a bathroom not just to be proud of, but one that delivers an outstanding experience seems to be showing no sign of slowing either.
According to data released by Houzz and Home, the amount homeowners are spending on renovating their homes has surged by 36% during the past year to a median of £15,000. Add to this the fact that more than 50% of homeowners reported they had planned renovations for 2021 and beyond, it feels the market is still there to play for.
Yet have expectations changed? I am sure consumers looking to replace a bathroom only a few years after it has been installed have always been few and far between. However, with sustainability firmly front of mind and, for many, what is a big cost investment, quality and longevity now feels more important than ever.
From the feedback we have received at Hansgrohe, there is a significant step-change happening, seeing more people move away from a culture of responding to trends and replacing items regularly, to carefully selecting products that will last for years to come.
With a wide choice and price range readily available, being able to offer consumers the showers, taps, and accessories you know will provide the experience and performance expected without the worry of them failing in a short space of time, has several benefits. Not only does it avoid the obvious added pressure and cost of returned products and disappointed consumers, but also reinforces a position of authority in the marketplace.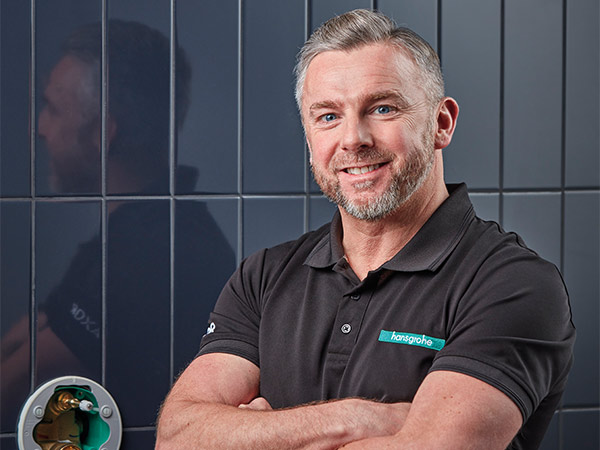 It also provides an ideal opportunity to advise consumers on products known for high-quality materials, great design, and robust testing processes.
Aesthetic longevity is just as important when it comes to securing ongoing product confidence and satisfaction too. Whether a consumer has gone for chrome or a colour finish, they want it to stay this way and not look worn after a few years of use. Investing in a refined PVD process that is resistant to external factors means we can offer a finish that is durable enough to carry a 50-year guarantee on our Premium PVD coatings and maintain its brilliant colour. Similarly, our special lacquer finishes have a 25-year guarantee, for a colour intensity that lasts.
Long-term assurance
Is it enough to look at the guarantee of a product when choosing what to recommend? And do they always carry the right support? With so many brands offering different guarantees and warranties, it can be difficult to navigate the products with the most longevity.
Looking out for products that guarantee every single component is a good way to provide reassurance
to customers should any issues arise. Hansgrohe manufactures every aspect of the product, including the mixer cartridges, so the whole product is protected by a five-year manufacturer's guarantee.
Equally, finding a product that needs to be replaced because certain parts are no longer available can be just as frustrating and disruptive for customers and retailers. Leading nicely into wider conversations about sustainability and longevity, we have a spare parts guarantee for up to 15 years after a product is discontinued too. So, the product can be repaired, if required, rather than ripped out. Further ensuring that simple 'fit and forget' of the product.