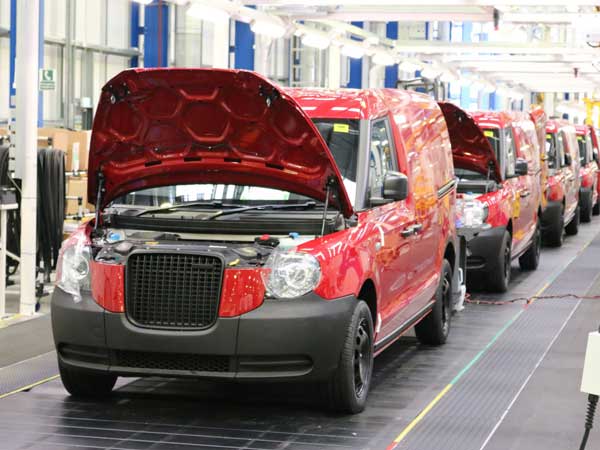 In its latest sustainability initiative, Quooker has launched a new electric vehicle fleet for all its UK engineers.
Quooker has partnered with the London Electric Vehicle Company (LEVC) to introduce VN5 electric vans. This move follows the migration of the company's account managers to environmentally-friendly Tesla cars.
Quooker said the latest vehicle update means "each van will emit 36.6 tonnes less CO2 emissions than a diesel engine over five years, saving an equivalent of 397 trees."
With fully recyclable monocoques made from recycled aluminium, as well as floors and internal coverings made from recycled plastic, the new VN5 fleet features 89% of parts purchased through UK-based companies, which saves on transport and carbon emissions. Furthermore, every aluminium scrap made from production will be sold, with the profits donated to charity.
Stephen Johnson, Quooker UK managing director, comments: "At Quooker, sustainability is at the heart of all our thinking. Not only do we produce environmentally-friendly products, but most significantly, we are looking to run a sustainable business. We are absolutely delighted to have teamed up with the London Electric Vehicle Company to provide our engineers with vehicles packed with an amazing set of sustainability credentials."
Last year, Quooker partnered with the Used Kitchen Exchange as part of its endeavour to be more sustainable.
Have you listened to the latest kbbreview Podcast? Subscribe wherever you normally get your podcasts or use our player below.