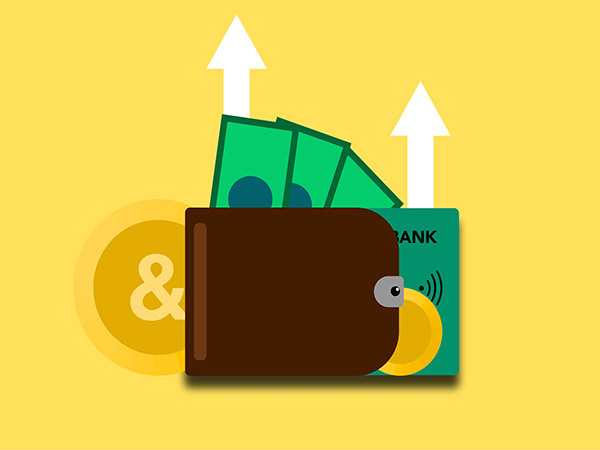 Suppliers who apply surcharges to their published price list rather than raising the price itself are eroding margins and threatening hard-earned reputations.
That's the view of many retailers who are growing frustrated with the surcharges – additional prices related to ongoing rising manufacturing and logistical costs that need to be applied separately in an order on top of the RRP.
Retailers say this can lead to burdensome administration and awkward conversations with clients.
"The surcharges are a nightmare," said Justine Bullock, director of The Tap End near Cardiff. "We work off a number of manufacturer price lists to create one room so it's impossible to remember and manually increase each product on a quote to reflect the surcharges.
"This is particularly true when the price book shows a current RRP, clients will just compare online and it looks like we are inflating the price. It would be so much better [for suppliers] to just increase their price lists and RRPs and do away with surcharges."
Kenneth Luck, managing director at Luck And Fuller Bathroom Design Studio in Billericay, agrees: "We look stupid to customers when we show them a list price and then have to say 'by the way, it's 15% more'. It looks like we are trying to up our margins. It's the most frustrating thing. I've lost thousands in potential margin because we have had to honour book prices. Suppliers should've taken the hit and then made it back in the next price increase rather than pass the burden to retailers."
Joe Farnell, director of Home Sweet Home kitchen studio in Barnstaple, also believes that surcharges lead to difficult conversations with clients.
"The surcharge is frustrating," he said. "Several times I have forgotten and lost margin, so I decided to add the additional percentage on our software so that I didn't forget, only to then have a customer tell me that my price was more than the RRP online."
Tony Robson, co-founder of Day True in London, believes it is part of a bigger picture of suppliers 'bullying' retailers.
"It massively irks me," he said. "Giving price increases on products that they can't even tell you when they are going to deliver. Same old, same old, the big companies bullying the small independents.
Then they put on a surcharge instead of increasing their list prices, meaning the independent loses margin while the manufacturer maintains theirs and keeps their RRP looking competitive."
And Angus Kerr, director of The Bathroom Company in Edinburgh is equally as sure: "Surcharges don't work. Any additional cost to the retailer needs to be charged via the retail price then the retailer's margin is always the same."
However, not all retailers feel this way. To some, surcharges are an unfortunately necessary measure to combat wider economic forces.
Paul Crow, managing director of Ripples said: "It's a hassle and is often used as a stepping stone for price increases but they are also understandable as long as you read the news."
And Alex Jenman, director of Gainsborough Kitchens says 'surcharge' implies that it's only a temporary measure. "It does [suggest that] they could come off again," he said. "As a short term fix I'd rather they did that than have the cost of rewriting price lists. It will be interesting to see whose prices go up faster – the ones with the surcharges, or the ones who reissue RRPs every time."
But Johnny Bacigalupo, founder of Napier Bathrooms in Edinburgh, believes that it ultimately damages the retailer's bond with the customer. "It's a way of shifting all potential loss of income or margin risk to the retailer," he said. "It's unhelpful, difficult, and brings distrust into the retailer/client relationship.
"We're at a stage where we need to say 'your quote is valid for today, who knows what it could be tomorrow!' Not good for our industry at all."