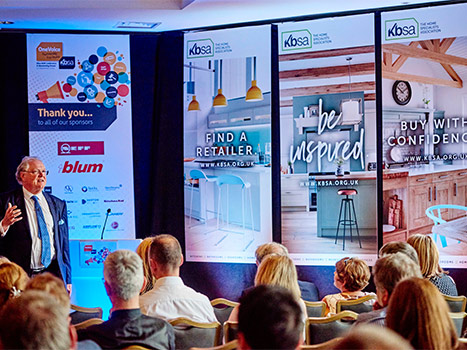 The KBSA has revealed the date and location for its 2022 conference which is, for the first time in its history, open to non-members, as well as members.
The Kitchen & Bathroom Conference 2022 – the KBSA's first in-person conference since 2019 – will take place on Wednesday, 28 September 2022, at The Belfry Hotel & Resort, West Midlands. The evening before the conference is the retailer dinner, which the KBSA say is a firm favourite among attendees as they appreciate the opportunity to network with other business owners and build relationships.
The Wednesday conference has an array of different topics about running a KBB retail business, like coaching, social media and knowing your customer. There will also be an open panel discussion on the future of retailing in the KBB sector.
The winners of the KBSA Designer Awards will be announced that evening at the celebration dinner.
Richard Hibbert, KBSA chair, said: "We are delighted to be bringing back our face to face conference,"
"We have opened up the conference to allow all retailers, especially those retailers that are part of our global community, to benefit from the networking and learning opportunities the conference presents."