Kevin Jabou, founder of Kaelo, has revealed that the company is planning to release a new variant of its drinks chiller that he believes will be a 'game-changer'.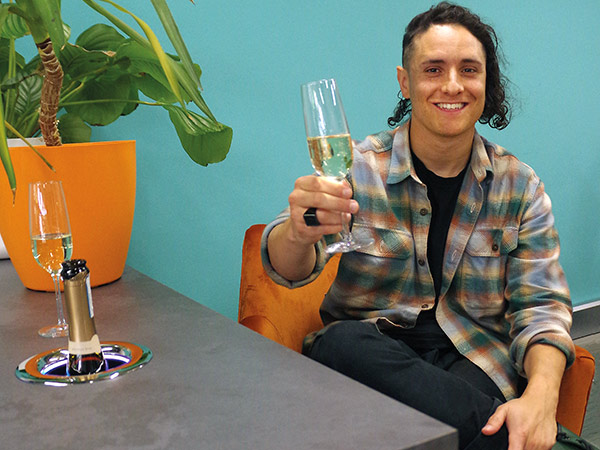 Speaking in an exclusive interview with kbbreview, Jabou revealed news of an "exciting" new product in the pipeline that will take its in-worktop drinks chiller technology and apply it to a product that will open up a whole host of potentially new markets and applications from the home and garden to hotels and restaurants.
Jabou told kbbreview: "We have something really exciting coming up. It could be a game-changer. It could be a lot bigger than Kaelo. We want to guarantee that perfect beverage experience wherever you are – on your sofa, in the garden, in a restaurant, a hotel or on a beach. We have big plans. We have just brought in a new head of design, Michael Carr, and one of his roles is to open up those opportunities."
Jabou added: "We want to be at the heart of people being with their friends and family. If we can be the brand associated with that, how lovely would that be?"
He also revealed that Kaelo has been working on a programme of refinements to its original product to re-engineer it from the ground up.
"I have been working hard with the new Kaelo design, which has been redesigned by ex-Dyson engineers," he told kbbreview. "Neil Edwards, who was operations director at Dyson, is now our manufacturing director and he is taking over all of our manufacturing. He brought in his network of people to redesign Kaelo from the ground up. My role is now to help with the innovation side of things and be an ambassador and help with ideas."
The new 'portable' product is a way off yet, and Jabou affirms that "we are fully focused on the kitchen market right now".
Launched to market in 2017, Kaelo grew rapidly by 240% by 2019, saw turnover increase by 160% in 2021, and is projected to double this in 2022. It is forecasting a further 123% spurt in 2023 and is on track for its end-of-year target of 400 kitchen studios.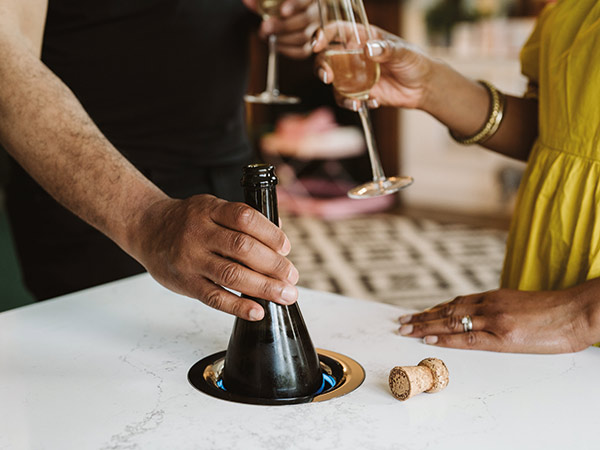 The company has also taken on some big hitters to ensure the company continues its upward momentum.
Jabou explains: "In 2020, ex-Dyson chairman Sir Richard Needham joined the growing roll of Kaelo investors and stepped in as chairman, helping to build and strengthen the team. That year also saw ex-Haier and Brita man David Yearsley join Kaelo as CEO."
These new additions join UK sales director David Hartshorne, who moved to Kaelo from Quooker in 2016. The company also has the continuing support of deputy chairman Gordon Stein, a CFO in the oil industry, who helped Jabou set up the company and was its first investor.
Jabou added: "He started building a team of the right people across manufacturing [which is based in the UK], marketing and commercial, to take the potential of Kaelo and turn it into a global business. Which is a dream come true for me."
• See full interview with Kevin Jabou in the July issue of kbbreview.