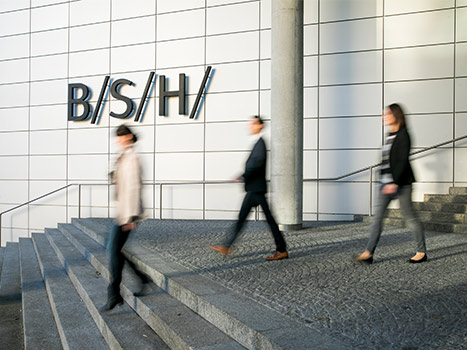 BSH is severely limiting the products available to kitchen studios as it continues to battle the crippling supply issues hammering the industry.
Broadly speaking, independent retailers will only have access to some higher specification Siemens and Neff single/45cm compact ovens such as the N70 and N90 series for Neff and some IQ500 and IQ700 for Siemens.
In a letter to its dealers, GB and Ireland CEO Gunjan Srivastava said that the company had seen "indicative production volumes" of all compact ovens through to the end of 2022, and this has led to these difficult decisions.
This comes on the heels of a price rise announced in June that will kick in in September.
Orders placed before April 1, which are already sold to a consumer, are being prioritised from that production and, once these are fulfilled, there will be "insufficient volume remaining to meet the demand for single/45cm compact ovens".
"It is therefore necessary to adopt more stringent rationalisation measures to manage the shortages, by limiting the number of models that each of our trade partners has access to," Srivastava said.
It is believed that different channels, such as contract or online, are being restricted to certain other product ranges too.
Orders placed between April 1 and now will likely be fulfilled with the closest alternative.
The news has received a mixed reaction from retailers. Many have welcomed the news as a positive action from BSH under very difficult circumstances.
"I think this is good for us," one retailer told kbbreview. "They've got to do something and this seems like a very sensible option to try and get through the backlog all things considered."
"It won't have a huge impact on us if we can't offer the entry-level products, we sell very few of the models that we now can't have access to," another said. "I think we have to appreciate the pressure on BSH and they can only do so much if they can't get the components."
"It's not ideal, but it's a step in the right direction," another retailer told kbbreview. "It's still very light on tangible information, for example there's still no real lead times on the N70s or N90s so it's a little confusing what we will be able to actually sell and when it might arrive."
Other dealers were less pleased, seeing this as BSH dictating what they can and can't sell.
"Essentially, independents will not be able to sell any of the most affordable oven and micro combis," one said. "This will make the independent retailer seem dearer at a time when consumers are rethinking their spending and tightening their purse strings. In my mind, this is an extension of a long-standing strategy to try and pigeonhole independents and restrict them to higher-value products only. I wonder how long it will be before this policy is extended to other product lines?"
The BSH letter also confirmed that the company is effectively mothballing its flagship Home Connect technology until further notice and any models with it will be discontinued.
BSH is not, of course, the only supplier suffering from the macroeconomic issues affecting supply – in particular the production of semiconductor chips that are essential to all electronics.
Kbbreview believes that AEG is limiting its product ranges – although it's understood that there are no plans to ration between channels, while Samsung acknowledges the issues but says it is not seeing major disruption to availability.
"A host of factors are affecting supply chains around the world for nearly every organisation," said Jonathan Hartley, channel manager. "At Samsung we have dedicated teams constantly working to make our supply chains as efficient as possible so we can minimise any impact on our customers. We do this through careful forecasting and working closely with our customers and suppliers, which allows us to ensure visibility over demands and set our plans in a way that minimises any potential issues.
"As of today, our new fully wi-fi connected Series 4 and 5 ovens and combis are all well stocked in our distribution channel and they are rolling out the displays secured at KBB, as well as having stock available for other customer orders."
BSH has declined to comment.