Simon Meyrick, sales director at bespoke fitted furniture specialist Neville Johnson, comments on the importance of British manufacturing and design for the KBB industry
Buying British is key in supporting the economy, supporting British manufacturing and employment and helps local rural and urban economies alike.
Not only can you be assured that the quality of the product will be second to none from a British manufacturer, but from installation to aftercare, the service will be of the highest quality.
Neville Johnson has been manufacturing furniture for more than 30 years. Both the fact that we have three decades of experience, and that we manufacture our products here in the UK, means that we're a trusted and well-known luxury brand.
Although we are a mature business, we're still seeing growth year on year and feel that being a British brand has had a significant part to play in our success.
We pride ourselves on our traditional cabinetmaking skills and our relationships with British suppliers. A significant number of our clients are patriotic and like to 'buy British'. Everything they order from Neville Johnson is manufactured in Manchester and not imported from abroad.
That's exciting for many of our clients, as it makes them feel like they are supporting an important industry as well as the country.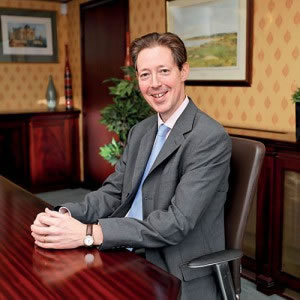 The Neville Johnson process of manufacturing has gone through a huge technological transformation. Our software solutions are tailored so that we can design a job to our client's specifications and transfer that information electronically to our manufacturing facility.
This allows us to optimise on our materials usage and also manufacture furniture with a high degree of accuracy.
I am very proud of what we have achieved over the years and by comparison with how other countries manufacture, I would say we are extremely advanced in every aspect of our business. We have very few restrictions on sizes, layout and design, so we can get the scale and dimensions right for a specific project, resulting in the perfect design.
Research and development is also a huge part of our business.  We continually introduce new ideas to our product range, incorporating new design trends and developing the range of options, configurations and designs available.
It seems to be working well, as we regularly see repeat customers coming back to us consistently when they see our new product launch marketing.