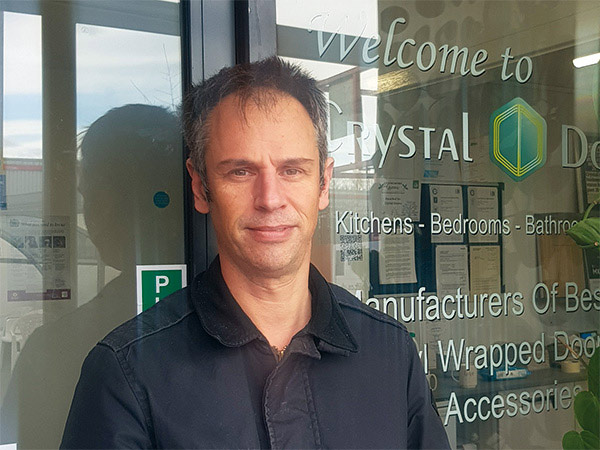 As energy and living costs spiral out of control, there's never been a better time to invest in sustainability strategies that could save you money, argues Crystal Doors MD Richard Hagan.
Kbbreview's sustainability champion explained how, when energy prices doubled earlier this year, so did the savings provided by Crystal Doors' investments in solar panels, LED lights, variable speed motors and high-efficiency pumps.
"High energy prices are the new normal," said Hagan. "Analysts believe they will remain in excess of historic averages for at least the rest of this decade. As part of our sustainability strategy, Crystal Doors has invested close to £2 million in energy-saving upgrades since 2015, which is now paying dividends."
He added that given today's energy prices, solar PV panels can now pay for themselves within two to three years, while switching to energy-saving LED lighting will pay back the investment within a year for most businesses.
"And with green finance options now widely available," said Hagan, "you don't have to pay a penny upfront."
Hagan conceded, however: "With the shocking price inflation we're all grappling with today, like many, I had little choice but to increase our own prices. But there are ways we can work together to dampen the impact, by offering discounts for immediate payment and flexible pricing options."
Through all of this, Hagan said he still recognised the value of his staff: "As a responsible business owner, I also need to put my people first. Even with profit margins as tight as they are, we are nothing without our team, who are living through one of the worst cost-of-living crises in recent memory. I offered bonuses in return for hitting productivity targets, and they didn't let me down – targets were smashed immediately, unlocking a 4% pay rise for all."
He concluded: "Small businesses pull together in times of economic crisis and that's what we must do to get through this. Sacrificing people for profit will only make things worse. So don't give up on your sustainability plans – putting people and planet first is a no-brainer, even in today's economic climate."