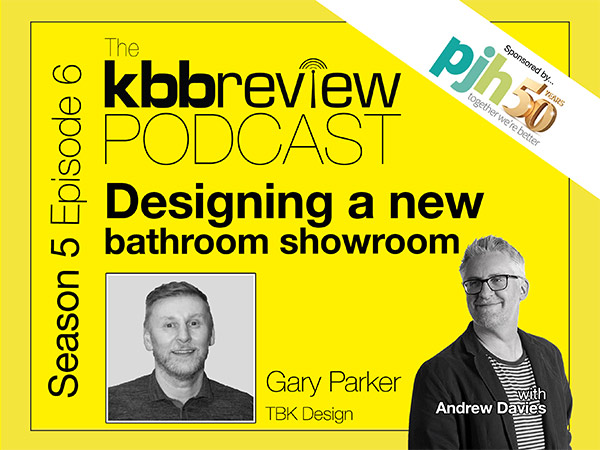 This week we're talking all about bathroom showrooms with a fantastic case study from TBK Design, a brilliant retailer in North London who recently moved to a brand new 30,000sqft showroom that it planned, built and designed with amazing results.
In fact, TBK won the Bathroom Retail of the Year 2021 in our very own kbbreview Retail & Design Awards.
So coming up we have Chris Frankland from kbbreview talking to showroom manager Gary Parker on design, layout, customer journeys, and displays as well as the most important things – music and smells.
It's an absolutely fascinating look at the thought process behind putting that showroom together so don't' miss it.
This week's episode is sponsored by PJH, one of the industry's leading distributors supplying over 3,000 customers with a range of brands including its own Bathrooms To Love and Prima Appliances, Sinks & Taps. It's been at the top of the game since it started in 1972 and, for those of you quick with your maths, that means it's celebrating an amazing 50 years this year.To find out more go to pjh.uk
Listen below, on desktop, or on your podcast player of choice like Apple Podcasts or Spotify.