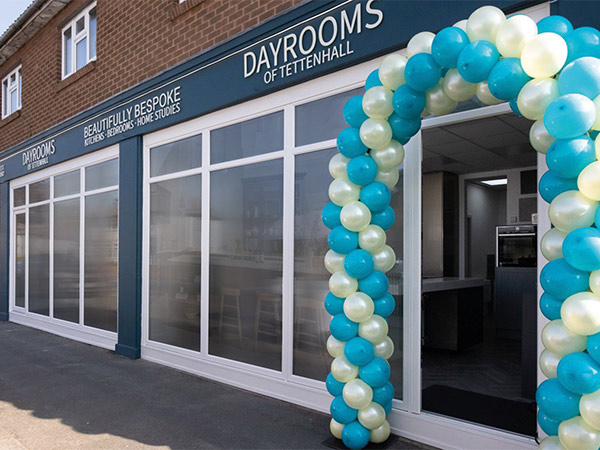 Following on from new management in 2019 and as it approaches its 40th anniversary in 2023, Dayrooms' newly refitted showroom and focus on service is the kind of futureproofing that will see the business thrive for another 40 years.
When James Lloyd took over  as director of Dayrooms in Tettenhall, Wolverhampton, all the tools were at his disposal to continue the success that the showroom had seen over the past four decades. 
In place was an experienced design team with some new talent added to the mix, and a 30-year-old relationship with a factory that produces all the retailer's handmade kitchens — the only showroom the factory sells to.
Historically, there has always been a kitchen showroom in the Dayrooms retail space, and it is well known in the local area. "We have two shops converted into one 125sq m space for kitchens, and a unit opposite that is around 45sq m and includes a bedroom showroom and warehousing," explains Dayrooms director James Lloyd. Dayrooms have been refreshed with a rebrand and a refit of its kitchen showroom — designed by a few members of the design team.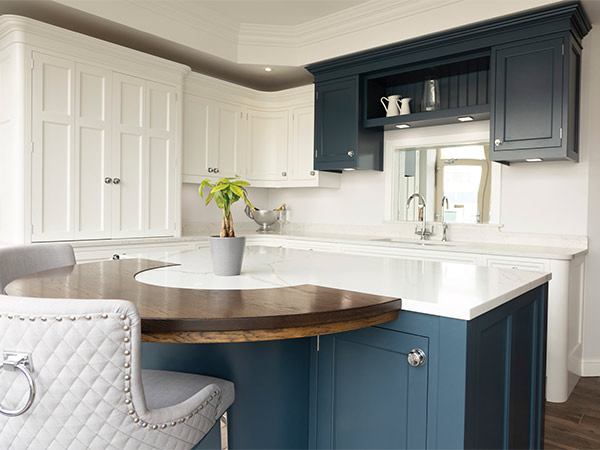 The showroom has four main areas that showcase nine kitchen displays, but with 18 different door styles within those. "In one handmade display, you wouldn't necessarily know it was two different kitchens. There's a real wood grain element and a matt, smooth in-frame element. It's all the same colour, but as you stand in the display, you'll notice it's two in one," says Lloyd. "On the smooth side, we show oak wood internals, and on the wood grain side, we've used walnut. We've tried to be clever with the space, and there's a lot to be seen in the showroom now. There's also a mix of handles across the displays, from handleless to J-handle doors."
Like many independent retailers, Dayrooms works with brands based on strong relationships. Present supply issues notwithstanding, Lloyd says the aftersales care of appliance brand Neff has been excellent. It has also started working with lighting brand Zuma, which Lloyd sees as integral to Dayroom's future. "We like to try and get on board with newer, more innovative products. Things move on, and times change," he says.
Even with the forward-looking nature of the showroom, Dayrooms does have many repeat customers. It's the reason why service and those professional relationships are so important to the business. Clients may have started as young professionals, but as time goes on, those clients return time and time again. One client, for example, has even had a new kitchen installed in their retirement flat – the fifth they've had through the company over their lifetime.
Dayrooms are seeing a rise of handmade kitchens in its small historial village and continues to have strong order books as we approach 2023.