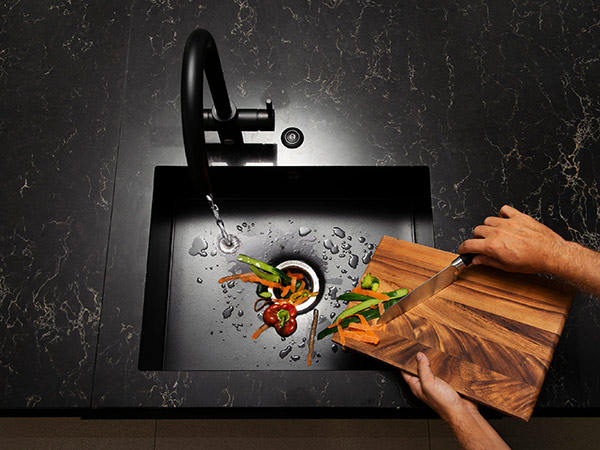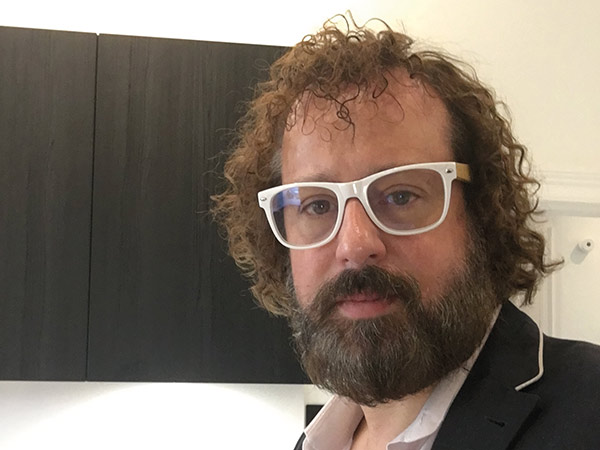 Jonathan Bowskill of the Townhouse Design showroom in Harrogate (pictured) explains why he sees an InSinkErator food waste disposer as an essential addition for every kitchen project
We like the concept of food waste disposers and feel they are simply a must have luxury item for busy, family kitchens.

We're relatively lucky here at Townhouse as the majority of our clients are purchasing high-end kitchens, most of which expect their project to include add-ons like food waste disposers. Because of that, a lot of our clients are not only familiar with the idea of food waste disposers but specifically the InSinkErator brand.
Of course, we also work with consumers who are completely new to the idea of a food waste disposer and those that question whether they need one or not. That's when we engage them in a conversation about how council food waste collection is changing next year. They then give more thought to the way that they live and very soon see the benefits of a food waste disposer.
Last year the government announced that by 2023, every UK household will receive separate weekly food waste collections as part of its plan to boost recycling with the aim of helping the country reach its target of eliminating all avoidable waste by 2050. Simply put, this means that, by next year, all UK householders must find a way to store their food waste until the day of their weekly collection. For many, this will mean the introduction of unhygienic countertop food caddies or additional bins that may emit smelly odours.
People are working from home more; opening up spaces and the kitchen is no longer just a functional space, it's the heart of the home and the idea of having a caddy with rotting food on the worktop or under the sink is so unpalatable that people want to hear about more hygienic, convenient alternatives.
Dispelling the myths
Once you've had the conversation about why a food waste disposer could help your client, we find that showing them a video of them working helps – those that are new to the idea of one are often very surprised that they are not full of blades but instead have safe-to-use grinding rings that makes short work of almost any food waste you can think of. We also have a working model in the showroom which we feel is really key to the sale because this helps dispel that old myth that food waste disposers are noisy and intrusive.
We have a working model in the showroom which is really key to the sale because this helps dispel that myth that food waste disposers are noisy and intrusive
They are very slick, and people are always pleasantly surprised at how quiet they are to run.
As kitchen design specialists we believe that the changes to waste management the councils are having to introduce next year, coupled with their quiet operation, are compelling reasons why households should include a food waste disposer in their project.
Since food waste disposers are such an easy decision then the only thing to consider is which brand? As a high-end, luxury studio it's important to partner with a good brand, so that you can confidently reassure the client that the appliance is made from the highest quality materials and can be trusted to last for years. That's why we work with InSinkErator.
The brand invented the food waste disposer over 90 years ago and is recognised as the global market leader in the sector. InSinkErator food waste disposers benefit from stainless steel grinding rings, which gives reassurance of their quality, as do the guarantees they carry.
As a retailer, we like working with InSinkErator because it developed the Showroom Collection. This is a range of products, including food waste disposers, that can only be purchased through kitchen showrooms. The food waste disposers in the range also include exclusive features – such as more powerful operation and automatic reverse action – which gives us an edge over online competitors because consumers can't draw comparison to other models.