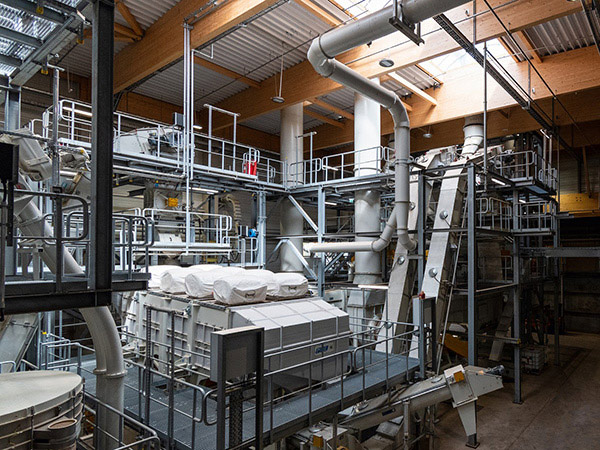 Board manufacturer Egger has invested more than £15 million in its site at Hexham to improve the quality of the recycled wood used to produce its chipboard panels.
The new recycling plant at Hexham uses the latest technology to segregate, clean and chip waste that would otherwise have been burnt or sent to landfill.
Not only does the new process allow Egger to increase the amount of recycled wood in each chipboard panel it makes, but the high-quality recycled material produced by the new state-of-the-art processing facility also guarantees the quality of the final panel is not compromised.
The use of recycled material also maintains the carbon stored in the wood and so benefits the environment.
Commenting on the new investment, Egger UK product manager Alex West said: "Increasing our recycled content answers the demand from the interior design, furniture, and house-building industries for more environmentally conscious products. We are a major supplier to these industries, so it's important that we lead the way when it comes to sustainable product innovation."
She added: "Not only does this investment strengthen our closed loop production cycle, but it also demonstrates the importance and commitment the company places on a sustainable supply of raw materials."
Plans for the project began in 2019 and construction started in October 2020, facing many challenges because of Covid-19, skills shortages and material availability. Commissioning began in August and chipboard production with increased recycled content is now under way.