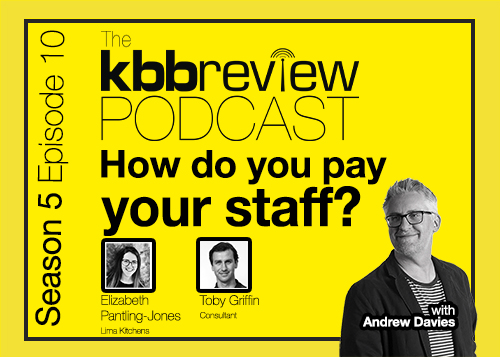 Welcome to the kbbreview Podcast, your host is Andy Davies and as well as being episode 10 of Season 5, and it is also the last episode of Season 5. We're going to take a little break and we'll be back with Season 6 later in October.
But we're rounding this season off with a discussion about a topic that affects every single retailer in the country – what and how do you pay your staff?
In particular we're looking at sales designers – do you pay low salary and high commission? Or high salary and low commission? And how do you even work out what that commission is going to be in the first place? Is it based on turnover or profit? And if the whole point is to motivate people to sell, what does that mean for those who simply want to design.
We're talking all this through with two friends of the show – consultant Toby Griffin and top retailer Elizabeth Pantling-Jones.
Listen below, on desktop, or on your podcast player of choice like Apple Podcasts or Spotify.