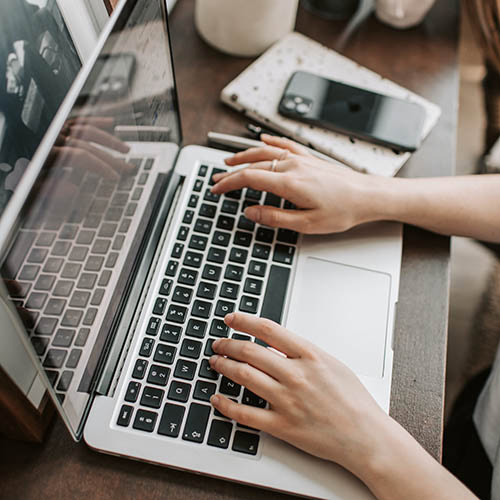 Online retail sales growth in August fell year on year by 4.1%, which is the 17th consecutive month of declines for internet sellers.
The latest IMRG Capgemini Online Retail Sales Monitor showed that month in month sales were down 6.2% against July, compared with a more typical figure of -2% for this time of year.
For the year to date, online sales were down 14% with no signs of respite given the financial pressures likely to be experienced by consumers for the remainder of the year.
The online sales monitor tracks 200 online retailers and showed that August was the 17th month in a row of negative growth since May 2021.
With August experiencing some of the hottest days of the year, IMRG Capgemini said it would have expected growth in some categories, especially garden, beer, wines and spirits, but instead the only one that did grow was clothing.
Highlighting the year-to-date decline in online sales of 14%, IMRG Capgemini said that with plenty of categories falling behind on online sales growth, the rest of the year is looking "fairly bleak", given the cost of living increases.
Commenting on the August figures, Andy Mulcahy, strategy and insight director at IMRG said: "It's been a difficult summer for online retail, with many retailers apprehensive about how performance is going to be over peak trading. The hope is that the energy cap announcement will do something to boost shopper confidence a bit before we get into November, but even then, the omens are not good.
"Usually, the amount of money spent online increases and decreases interchangeably in line with activity retailers are undertaking, but across July and August we recorded five weeks of decline, which is rare."
At Capgemini, Simon Binge, commerce senior manager, customer transformation, said: "As we come to the end of a largely disappointing summer from a growth perspective, the focus turns to a critical peak trading period. While the prospect of promotional activity around Black Friday, the FIFA World Cup and Christmas should tempt shoppers to part with their hard-earned cash, retailers will continue to struggle with balancing rising costs and enticing discounts."
He concluded: "We can see from Q2 that retailers are already being cautious with promotions, with only 33% of sales being generated by promotional activity or discounted price, versus 42% during the same period last year. With this in mind, retailers will need to explore other opportunities for increasing orders and basket value outside of deep discounts."