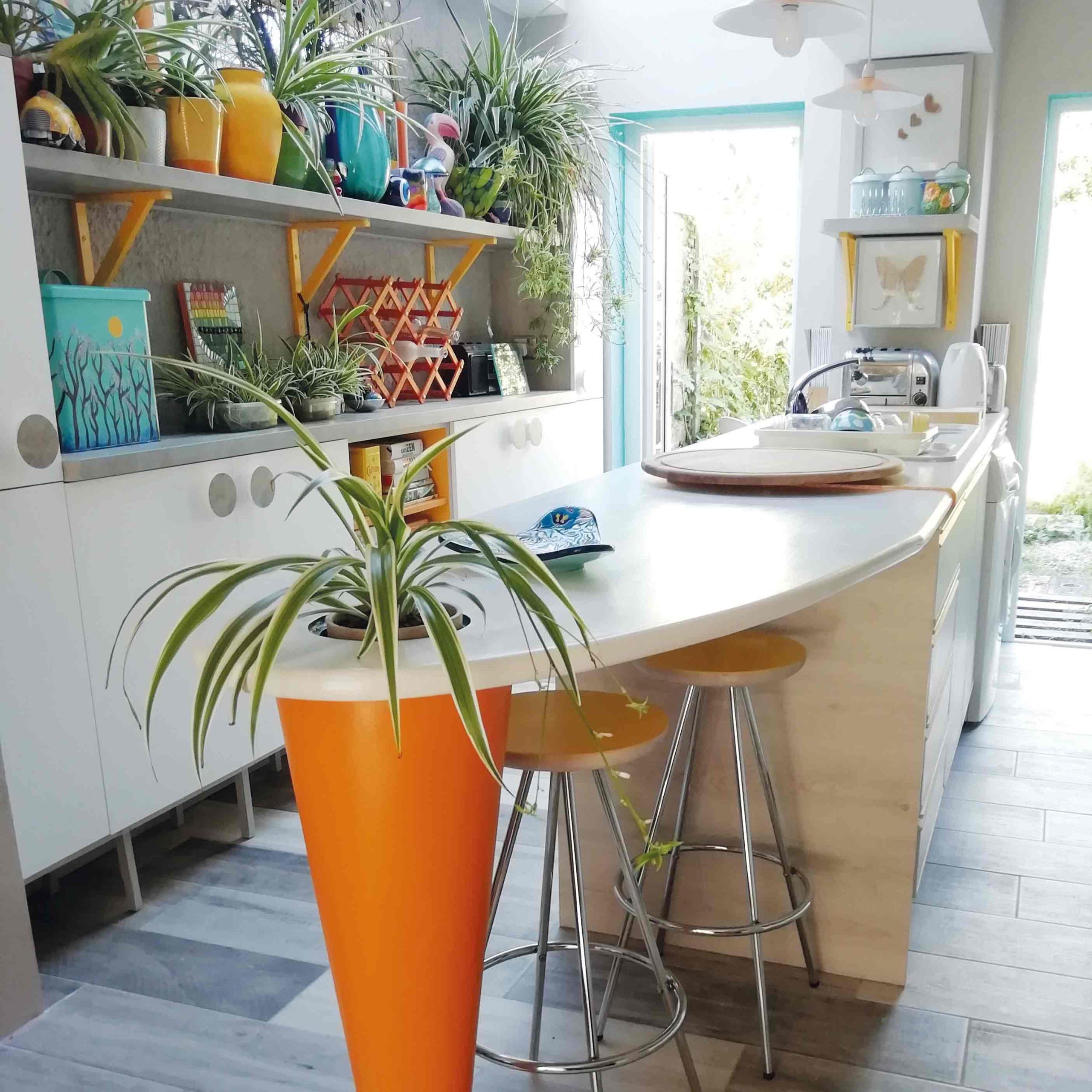 My journey from opulence to sustainability
Freelance designer Sandy Armitage takes us on her journey from designing opulent bathrooms where old products were just sent to the skip, to an approach where recyclable, upcycled and second-hand products help create more sustainable projects.
My name is Sandy Armitage – and I'm a sustainable nut! This was how I began my speech at Essex University's sustainability fair in June.
I then gave the audience a back-story about being brought up by fairly penniless, highly maverick and creative parents with a make-do-and-mend mentality and passion for the pre-loved and home-grown. Shopping for new stuff was rare and our biggest renovation was the addition of a second window in the kitchen and a poorly insulated wooden conservatory.
I went from being a penniless art college student to being the bathroom designer for CP Hart in London – a world away from all I knew.
Back there in the upwardly mobile, money-no-object opulent Eighties the high-end market wanted bespoke mahogany furniture, marble vanity tops, bath surrounds, walls and floors, Jacuzzi baths, bidets, power showers and gold taps. Much of that is still with us today, just with better lighting, sleeker showers and the overuse of natural stone but without the mahogany.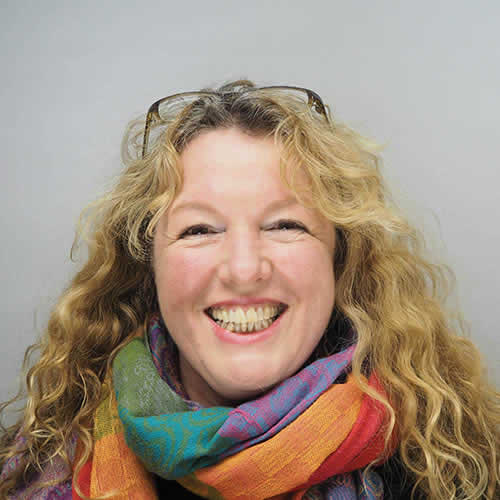 I loved my job, but felt frustrated by the waste during renovations – the ripping and skipping of perfectly good, salvageable, saleable items got rid of without any thought given to who might benefit from this sink, that basin, bath, tap or worktop and units. I was told by the installers that there was no other choice, but it was all about what was easiest and that was to rip and skip.
I got caught up in it because I saw it so regularly that I began to accept it and believe the installers knew best and that there was no value in second-hand products. After all, who wants someone else's old kitchen or bathroom? That's weird. I got lost in that fug for years.
It's taken a long time for me to reach my committed approach to greener design, but it was turbocharged during lockdown. I decided to build my own kitchen to the design I had intended to be completed, choosing a combination of highly reputable German companies for furniture and appliances and a top-end solid worktop brand. I was ready to spend what it would take, as my home was always intended to be my showroom.
But they say necessity is the mother of invention and l became a whole lot more creative with my unique bendy plywood carrot as the worktop support centrepiece with its highly versatile built-in well for an ice bucket, plant or circular tabletop addition. The list of free items included base unit carcases, worktops, sink, tap and a John Lewis washing machine. Then the second-hand hob, hood, Neff double oven and Liebherr fridge-freezer to the upcycled desktops, stair balustrades and leftover Howdens back panel that I made into giant knobs.
I saved a shed-load of money and had a kitchen that made me a finalist for the kbbreview Retail & Design Awards in 2021. In the process of my kitchen build, I learned so much about my own values and the importance of design and designers.
Naturally, industries don't want us to stop selling their outdated, historical products, no matter what damage they do to the planet, but the time is now to change, to make the eco-friendly alternatives funky, on-trend and aspirational for the luxury market.
We simply do not need more stuff made from the same old coveted materials that in 2022 should really be yesterday's luxury.
I have a duty to inform my clients about the environmental impact of coveted materials and why I won't sell some products. The more I've learnt about certain brands and materials, the more I've delved and researched and the more I've uncovered. Knowledge is power and I'm leaving behind products I used to sell on a regular basis and choosing truly sustainable alternatives.
I've fully integrated my professional approach with my personal one to consciously make my carbon footprint as light as possible from designing-in new products made from old materials to second-hand kitchens to changed spaces, to using public transport more often, including holidays closer to home and eating a plant-based diet.
I've always designed for the long term, which in itself has an element of sustainability, but that's not good enough anymore.
The next generation of clients are really switched on and thirsty for sustainability and they are seeking those goods, materials and companies that are investing in a green future.
I'm not perfect, but I'm prepared to change. The question is though, are you?