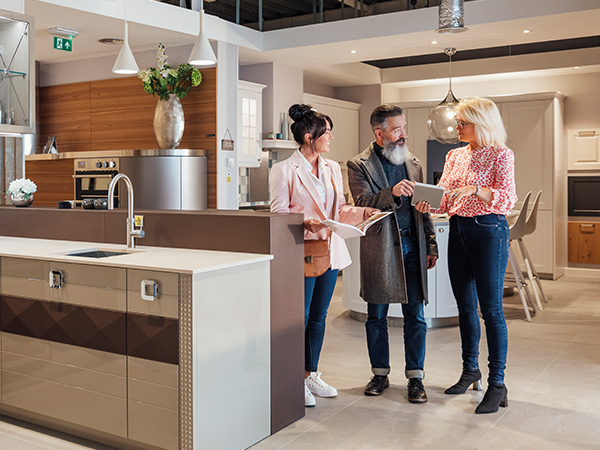 Make shopping in-store memorable, encourages Rothley MD
Stuart Hobbs, the MD of metal hardware specialist Rothley UK, says retailers need to make in-store visits the best experience they can be to attract consumers who prefer bricks-and-mortar over online.
With the landscape changing as quickly and dramatically as it is right now, there is a strong temptation to pull a blanket over your head and wait until it all gets better.
Recession is coming, war is raging, the cost of living is spiralling ever upwards and across the sector we see the impact it is having.
However, there is still opportunity – lots of it – and it's those who are agile enough to respond to all this change who will come through the storm, not just intact but thriving.
As human beings, we have an in-built orienting reflex. This is the instinctive response to change that means we don't want to be on the outside of it, nor right in the thick of it – but we all want instinctively to be close enough to change that we can see it and react to it.
There are clear opportunities right now in how you merchandise showrooms to attract customers who are in the market to spend money.
Those who are shopping for aesthetic improvements need to be inspired every step of the way and shown the widest scope of possibilities. That means from the start of the journey online, or in printed materials, through to when they are ready to buy, either online or in-store.
Although the pandemic years led to a sharp spike in online shopping, the experience of in-store shopping can still pull people in. Half the population say they prefer to shop in-store. That figure rises to 61% for the over-55s.
The Office for National Statistics tracks card spending location data and reported in June that at home/online spending was 38% versus 62% in-store.
When it comes to purchasing items for their next home improvement project, the strongest advocates of online shopping are females (36%) and those aged between 25 and 34 years old.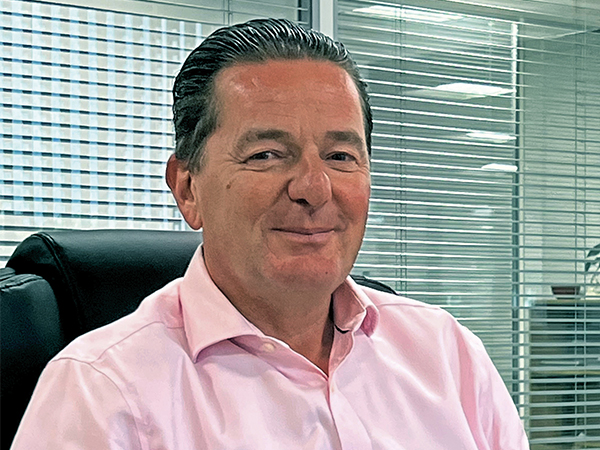 In this age of convenience, why do people still like driving, parking up and wandering the aisles? There is a sense of purpose in getting out and interacting and making a human connection. Most important is that word 'experience'. Every in-store visit must be memorable, trigger a purchase and keep people coming back.
It's the ability to see, feel and touch products, followed by the ability to talk to staff, to see more choice of products and for those added-value experiential activations that only happen in-store.
Impulse purchasing happens in-store when the environ-ment is right, and thought has gone in to how retailers display and group products. This does not happen with the online shopper to anything like the same degree.
That is why in-store POS must always be inspirational. Talk to suppliers about bespoke stands and bays that create real standout, even in small spaces. Group complementary products in one space.
Brands are leading the way in being creative with how they maximise space in-store. At Rothley, for example, we have designed stands that allow for optimal display and by keeping abreast of trends in colour and style we know what is going to be most appealing.
Fresh research has given the team at Rothley insights into consumer sentiment at this time and helped us adapt.
The pandemic saw half the population put money away, with the average amount banked being close to £4,000, according to a Censuswide survey of 2,000 UK adults.
However, there is a lot of anxiety over the future of the economy, with two-thirds of people admitting to insecurity over future finances. This is completely understandable.
The silver lining here is that there is still a lot of intent to carry out home-improvement projects.
Almost one-third of people are planning some home makeover activity, with more than half of those doing it for aesthetic reasons, not because of any urgent need or repair.
This is why retailers must seize the moment to inspire each visitor to come into their showrooms.
The easier we make it for people to get excited, to visualise a product in their own home, and to have everything they need for the job in one place, the more likely it is that the consumer who is seeking aesthetic improvements will spend more.
Invest, too, in the training and knowledge your staff have. These are advocates on the front line who can provide the expertise and guidance in person to customers to influence their purchasing.
Doing nothing in a time of crisis might seem like the easiest option. However, it is usually far more gratifying to seek, and find, opportunities at times such as these.