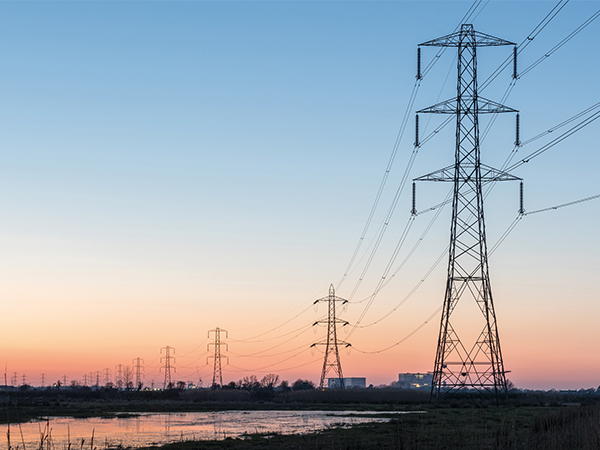 'The energy crisis could be even more destructive than the pandemic'
We all know energy costs have skyrocketed but what does this really mean for your suppliers and will retailers and consumers ultimately pay the price? Vicki Evans reports…
We're all struggling with the shocking rises in energy costs – whether that's at home or in the showroom. Many are easily seeing bills double or worse, but imagine taking the amount of energy you consume and comparing it with a warehouse or factory. Imagine how much gas it takes to run a sanitaryware kiln? Or electricity to run a furniture production line? Doubling that bill could make or break a company.
The energy crisis is in danger of rapidly turning into a business crisis.
Managing a huge and unexpected increase in cost is a massive under-taking and it affects the whole supply chain, as that cost gets passed down the line, and it is this ripple effect that will cause the most issues for KBB retailers, over above the rises they're seeing in their own bills.
"We have never seen a cost change like this before," says Simon Bodsworth, managing director at Daval Furniture. "We are bracing ourselves for a tripling in our energy bills from September. Like many other manufacturers, I believe the energy crisis could be even more destructive than the pandemic for British businesses and create a domino effect from source to consumer.
We're talking to our manufacturers, whose energy costs have gone up 160 to 170%
Paul Dwyer, managing director of Thomas Crapper
"Typically, we would look at energy, labour and material costs as the three core areas to control, and energy is now completely out of kilter with the others, so we're having to rethink the strategy and the business model. We are very energy-intensive. You cannot make a product unless you turn the machine on."
These are serious words from Bodsworth and they show the gravity of the situation for many. As much as it is a bleak overview, the only mitigating response can be to try to reduce the amount of energy consumed or to generate your own. Daval, for example, has had a biomass burner for some time and is considering installing solar panels too.
HPP is another manufacturer looking at ways of offsetting these potentially crippling rises in cost. Like many companies, It actually has a fixed price for its energy until 2024, but sensibly it is still looking for ways to manage this domino effect.
"While we're not being directly affected by the increase in prices, there have been indirect impacts. For example, our suppliers are having to put up prices and supply chains are being affected from end to end," explains Dan Mounsey, HPP's marketing and business development director. "So all of that affects the prices we pay for products and services.
"And then there are the wider economic implications of the increase in prices on consumers and what they spend their money on. High energy bills could slow spending on big-ticket items such as kitchens, bedrooms and bathrooms."
Being aware of how much energy it uses is the first step for HPP. It measures usage of energy every half-hour to make sure that it is on track and has invested more than £1 million in new boilers and extractors to reduce costs in the long-term, while monitoring the short-term effects.
Mounsey explains: "Our electricity readings are taken every 30 minutes to see the usage patterns and spikes or, in particular, spikes when there shouldn't be one because a machine or a compressor has been left on by mistake.
"We then consider what we can do to stop that, or whether we can fit a timer, so it doesn't happen again. These are things we've always done and will continue to do with a razor-sharp focus. But if it gets to 2024, and energy costs are still enormous, then we may also have to look at modifying how we operate."
The response from many manufacturers has been to accelerate existing programmes designed to reduce their environmental impact. One excellent example is Just Trays; it is reducing costs and changing processes and product innovation to save energy and minimise increasing costs. Paul Haigh, managing director of Just Trays, describes the process: "We are always looking to improve our impact on the environment, be it through a reduction in energy usage, improvement in the efficiency in the manufacturing process or innovation.
"For example, this year at JT we have managed to reduce the weight of our shower trays by up to 25% and maintained our high standards of quality through manufacturing innovation. This innovation, while it does not offset the increased energy in the manufacturing cost base, it will help the environment in part to reduce energy costs, particularly around transportation."
In addition, many other suppliers have already taken their energy into their own hands by, like Daval, putting solar panels on the roof or including a biomass burner.
However, there is only so much a manufacturer can do, as the processes to create kitchen or bathroom products are energy-intensive.
Paul Dwyer, managing director of Thomas Crapper, explains how much it takes to produce one product. He says: "We're talking to our manufacturers, whose energy costs have gone up 160 to 170%. Sanitaryware production uses a lot of gas – to produce a WC or a basin through a kiln, in most cases it works on a 24-hour cycle. It has to go through a gas-powered kiln that goes up to heats of 1280 degrees for 24 hours, so the potential price increases on each product are just phenomenal."
The nature of the domino effect means it is inevitable that manufacturers will have little choice but to pass these cost increases on to retailers with countless cases of retailers seeing surcharges over the past few months (see September kbbreview).
Dwyer says: "In reality, the only thing you can do is to pass those costs down the chain. It has to go to the retailer and the end consumer, otherwise the costs just come straight off your bottom line – and, actually, in some cases those costs will be more than your bottom line."
Adam Mosley, director of Hartford Holdings, the parent company of Thomas Crapper as well as Trojan, Mantaleda and Traymate, explains more: "Trojan's costs have gone up horrendously. They will more than double next year. While I can't give you exact numbers, it's clear that the cost of making each product will, therefore, increase significantly."
We're having to rethink the strategy and the business model. We are very energy-intensive. You cannot make a product unless you turn the machine on
Simon Bodsworth, managing director, Daval Furniture
Although manufacturers are generally not committing to any kind of price freezes, most seem to be doing everything they can to keep prices steady. For example, Simon Collyns, marketing and retail director at Symphony Group, says that they are making strategic moves to try not to pass on the increase in energy costs to their customers.
"We operate closely and have a long-standing working relationship with our supply chain to ensure price stability," he says. "Over the coming months, this is going to be incredibly important and means we will be able to minimise price movements to our customers and ensure we continue to provide support and stability to them, too."
Another British kitchen manufacturer, Omega, is having similar issues with price increases. Alastair England, purchasing and operations director says: "The scale of the increases is such that it is very difficult for us to absorb them in full, so an element of the increases will need to be passed on to our customers. However, over the past couple of difficult years, we have been able to hold our prices."
He adds: "It is important to Omega that we offer price stability to our customers, so any price increases will be notified with a long lead time, along with future price guarantees to aid future project planning."
Maintaining the exact stock level or lead times will be challenging for all suppliers who are looking to save costs by reducing production. Omega, for example, is trying to reduce its energy usage by 25% but to keep the same efficiency in manufacturing by using more energy-efficient equipment.
Those who have spent the past few years investing in sustainability and reducing emissions are probably now reaping the rewards of this. The investment in the long-term made a few years ago are coming into play now.
Our kbbreview climate champion and managing director of Crystal Doors, Richard Hagan, has been supporting eco solutions since 2015 and is now in a steady place. In his column in the August issue of of kbbreview, he wrote: "As part of our sustainability strategy, Crystal Doors has invested close to £2 million in energy-saving upgrades since 2015. When our energy prices doubled, so did the savings provide by our solar panels, LED lights, variable speed motors and high-efficiency pumps."
Hindsight is a beautiful thing, and no one could have predicted this energy crisis – especially after such a tough couple of years with Covid and the increase in demand. But it is a cost that, at the moment, we will all have to bear.